Here are a few rules and tips to hanging your curtains for the best look.
Curtains are an essential accessory in every room. They provide a sense of privacy and control sunlight while adding to the texture and color of the home decor. But interestingly, many people do not know how to properly hang curtains to bring out the overall beauty of the decor.
So, we've written this blog post to help you maximize the full potential of those beautiful curtains you've bought.
1. Choose a rod wider than the window
One mistake people make when hanging curtains is using a rod that's almost the same width as the window. As a result, wind can easily push the panels together, throwing the window edges into full display. You don't want to do that.
Instead, use a rod about 8 inches wider than the window. While forcing the panels to cover the window at all times, it will also create the illusion of a larger window. It is much more appealing than having a narrow window. If you do use a wider rod, you'll also need to use wider panels that can cover the entire width when you close the curtain.
2. How far should a curtain rod extend past window?
Wondering how high your curtains should be? Let's let you in on a simple trick: the higher the curtain is, the longer and larger the room will appear. So consider hanging your curtains close to the ceiling rather than near the window. A rule of thumb is to place the rod about 5 inches above the window frame.

3. What height should curtains be from the floor?
Granted, you want to prevent the bottom of your curtains from getting dirty all the time, so you don't want it sweeping the floor. That said, you also don't want to cut it too high above the floor, as it just doesn't give a great look. A little under an inch between the floor and the fabric is ample space. This way, the room appears tidier and more organized.
This is a crucial tip to take note of when hanging windows.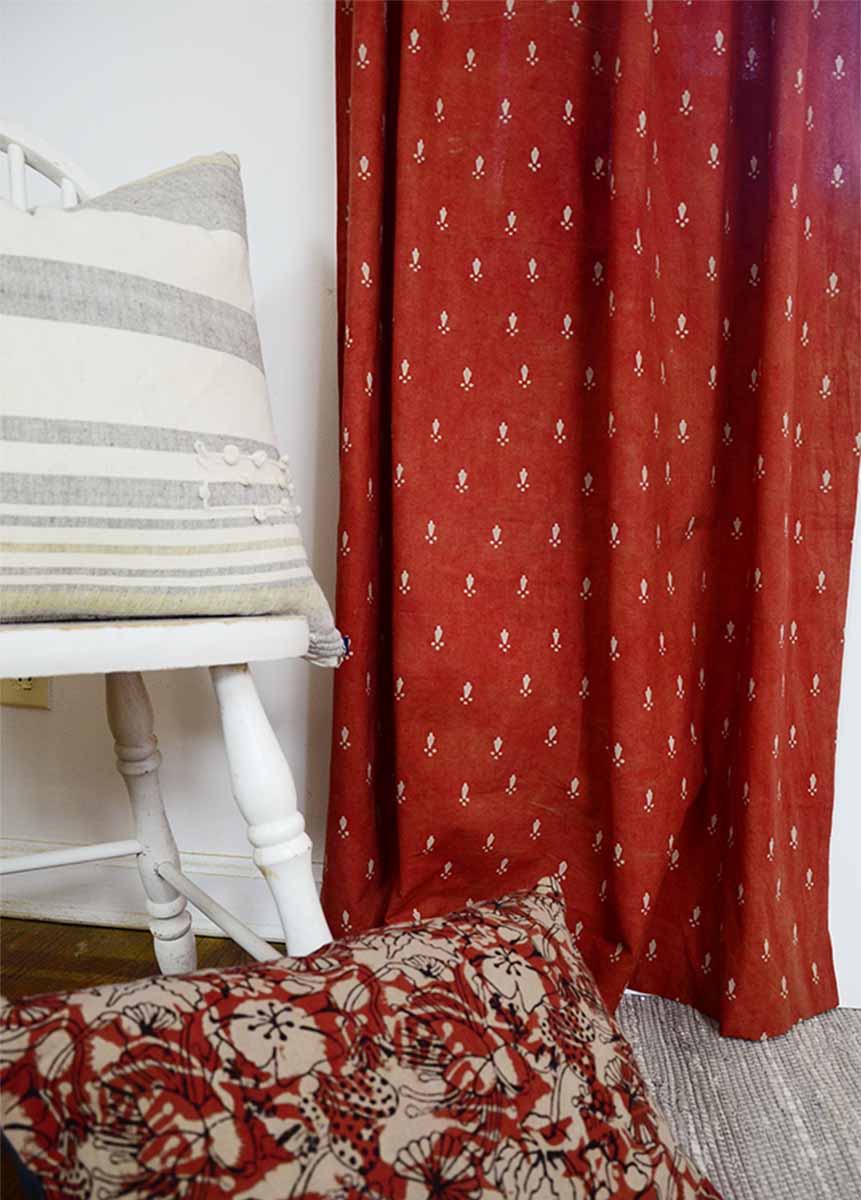 4. Choose your curtain fabric carefully
Different fabric designs suit different decor. For example, a solid black color is fine if you desire more privacy and less light. But if you prefer more filtered light and bohemian decor, these block-print curtains do the job perfectly. Inspired by the natural environment, these bohemian designs are a great way to add a laid-back touch of nature to your living space.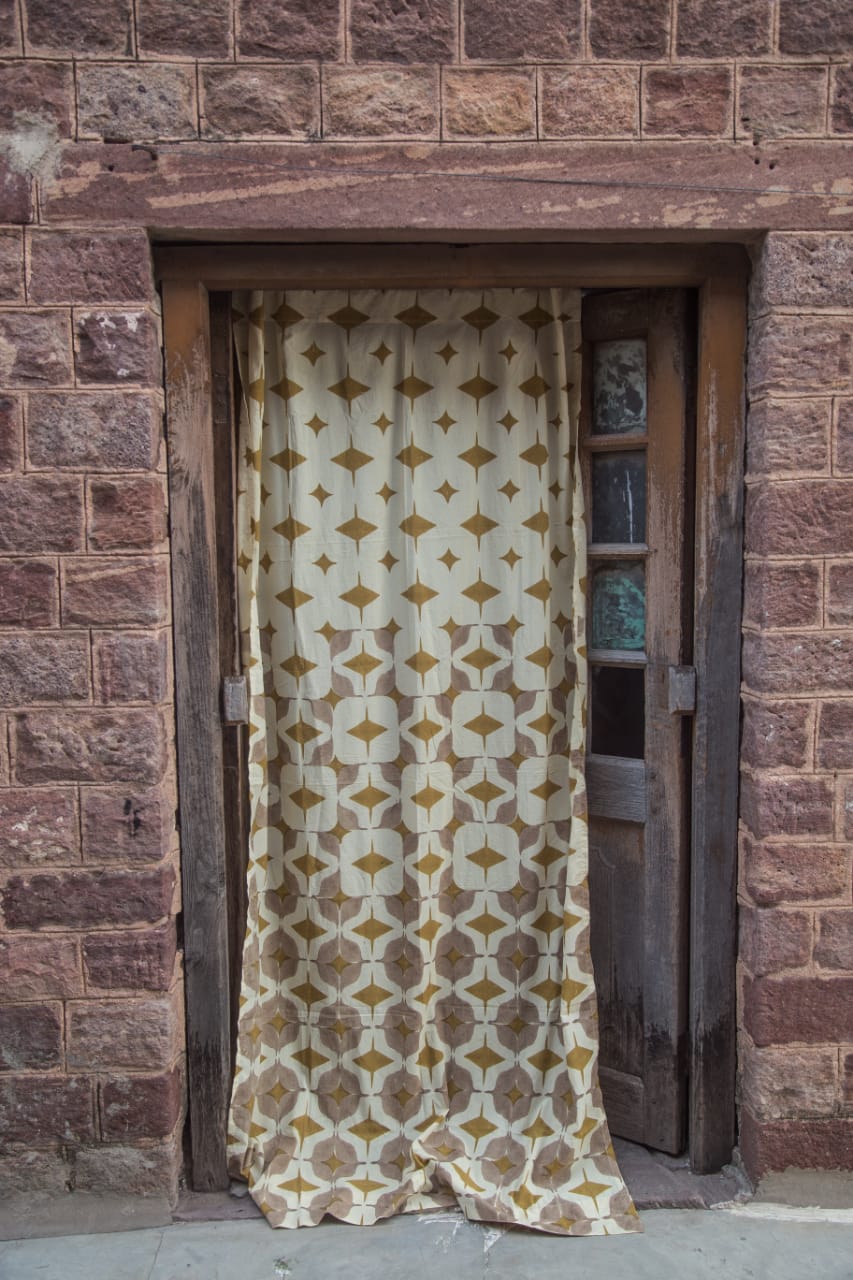 If you're decorating multiple rooms with different decor styles, choose the appropriate curtain for each design style.
5. Use a template for faster, more accurate measurements
You want the rods to be placed at equal distances above each window, but it would take time to measure all of them. To save time and energy, use a template made from cardboard. So all you need is to do the measurement once and then apply it to each window. By so doing, all rods will be hung at equal distances, creating uniformity and a sense of orderliness in your space.
This tip will make hanging curtains so much easier and faster for you.
6. Choose the appropriate curtain style
There are different ways to hang a curtain, including using rod pockets, back tabs, grommets, and rod panels.
Grommet Curtains:
Grommet curtains are those with metal rings attached at the top where the rod passes through. Since the rings are made of various finishes, choose a rod with the same finish.
Rod Pocket Curtains:
Also called casement or pole top, a rod pocket is one way to hang a curtain by sewing a header to the top of the panel, creating a space where the rod goes through. The panels will therefore gather in bunches that create soft pleats with neat lines. This style of hanging curtains is great for layered window treatments.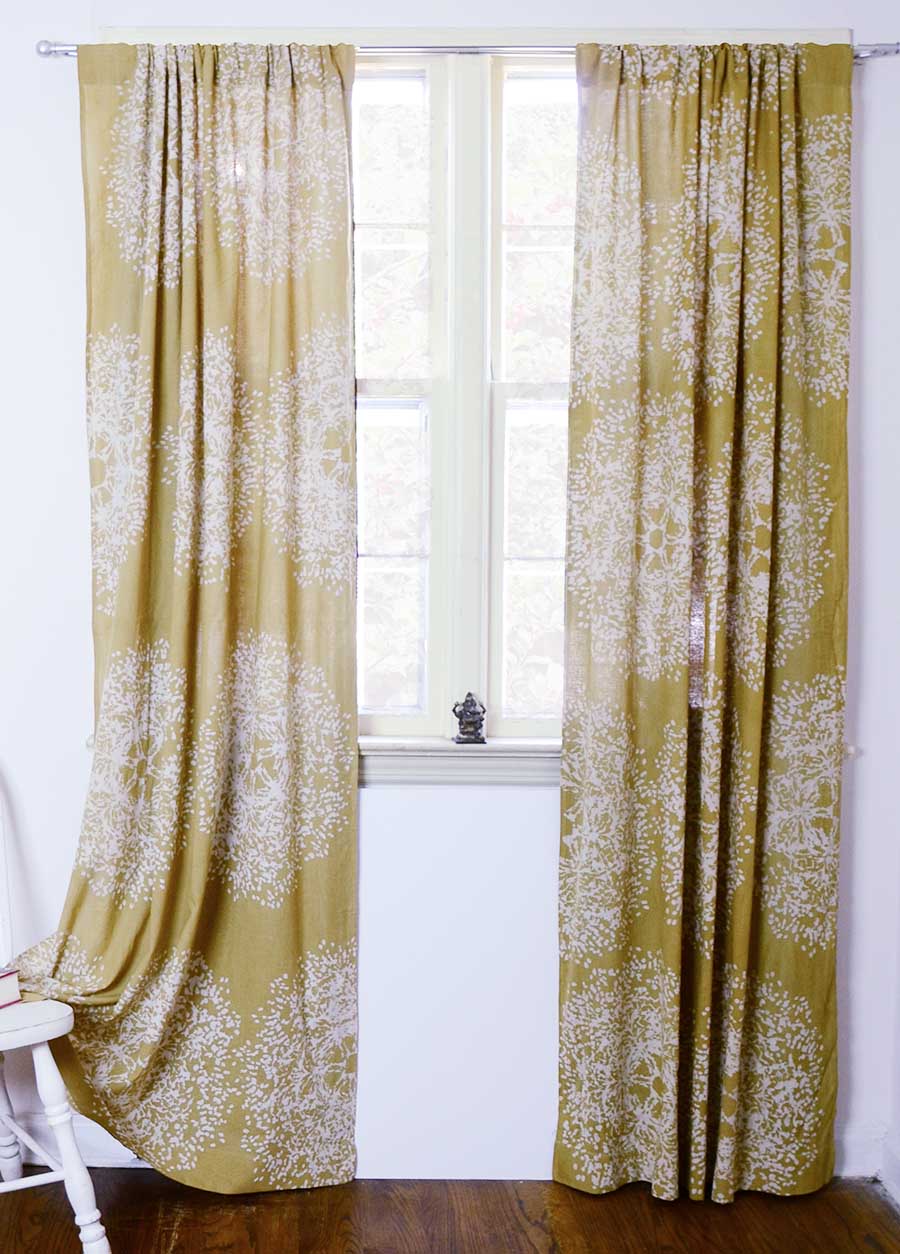 Back Tab Curtains:
There's also the back tab curtains that hide the rod behind the curtain, creating the illusion of a floating curtain. The curtain below is hanging using back tabs.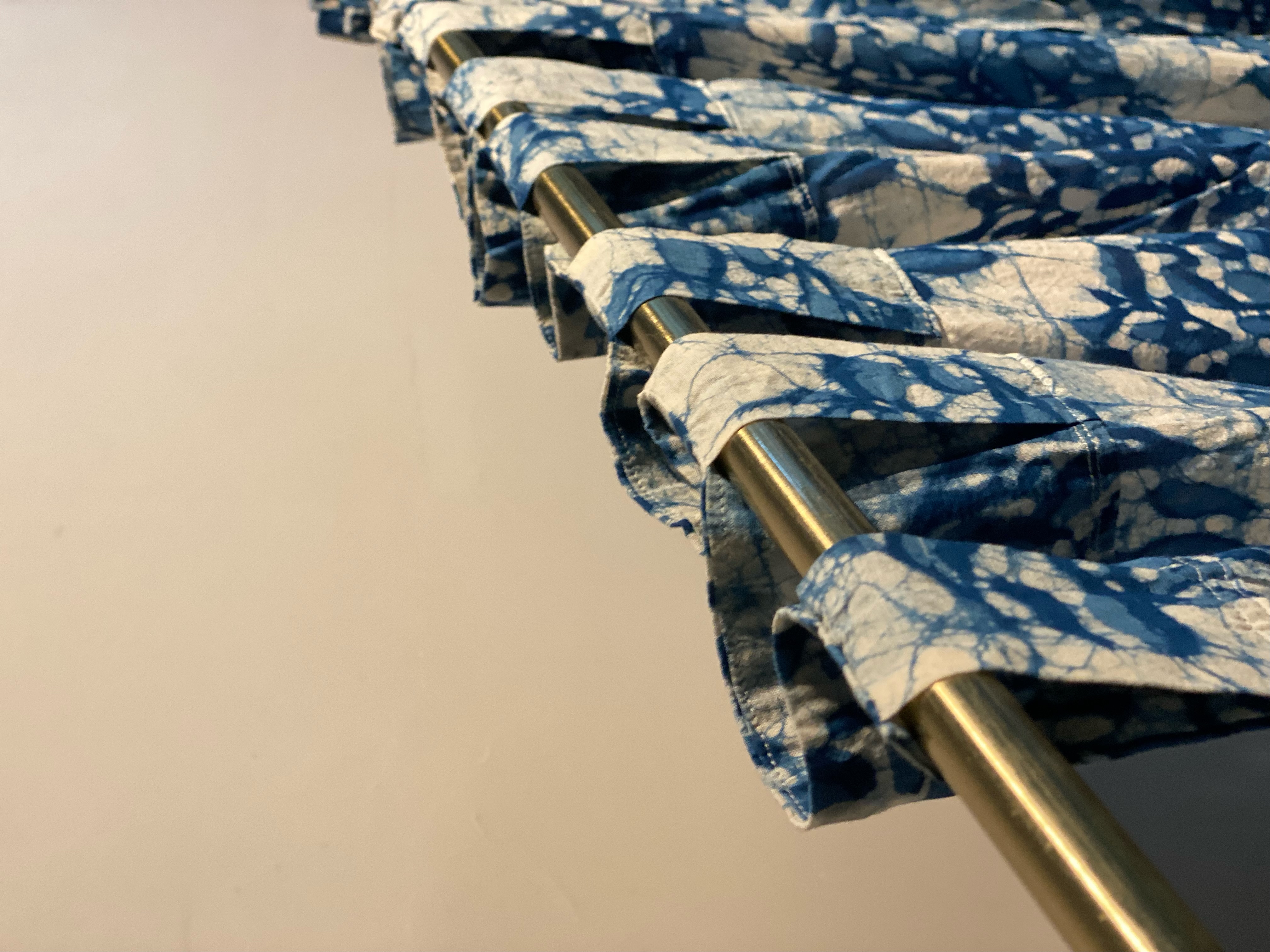 Sustainable Choice for Curtains:
Our block-print curtains come in both a back tab and rod pocket, so you can use whatever works with your preferences. There's also a rod pocket at the bottom, so you have the flexibility to hang the curtain from either top or bottom - whichever way suits you. It's also more sustainable to choose an all fabric curtain. At the end of its life, there is no extra waste of grommets or metal rings; it is a simple cotton fabric that is biodegradable.
What's more, these curtains are made from natural dyes and other natural materials—so if you're considering reducing your impact on the planet, these block-printed curtains are a great place to start!
Final thoughts
So, there you have it—six tips for hanging your curtains correctly! Got any questions? We're here to help! Reach out to us now. Also, feel free to browse our curtain collection and find the right one for your boho-style decor.