Posted by Lipsad for ichcha on 8th Feb 2021
Topics like eco-friendly, 100% natural, organic, recyclable, and sustainable are important topics to us. They matter a lot in everything that we do presently and aspire to do in the future. Today, when we see more and more people demanding all-natural and sustainable products, it makes us very happy because they are making a conscious buying decision– one that is absolutely necessary to protect the environment.
And we believe that doing the same is the responsibility of each one of us. Each of us can contribute to the environment by using sustainable and eco-friendly products and avoiding the ones that contain toxic, non-biodegradable, and chemical materials.
Look around your home. You will find many such products made from toxic materials. You can start your journey towards a sustainable way of living by replacing them with their eco-friendly counterparts.
Eco-Friendly Napkins From a Sustainable Business
Napkins are being used and discarded almost daily in every household, restaurant, eatery, and other places. And this is not only wasteful but also extremely destructive for the ecosystem. Just imagine the amount of waste generated by an extensively-used product like a napkin. The numbers are truly baffling.
However, this can be easily changed if even half of us decide to use eco-friendly napkins. There are so many sustainable businesses out there making gorgeous napkins that are not only natural but stylish, too.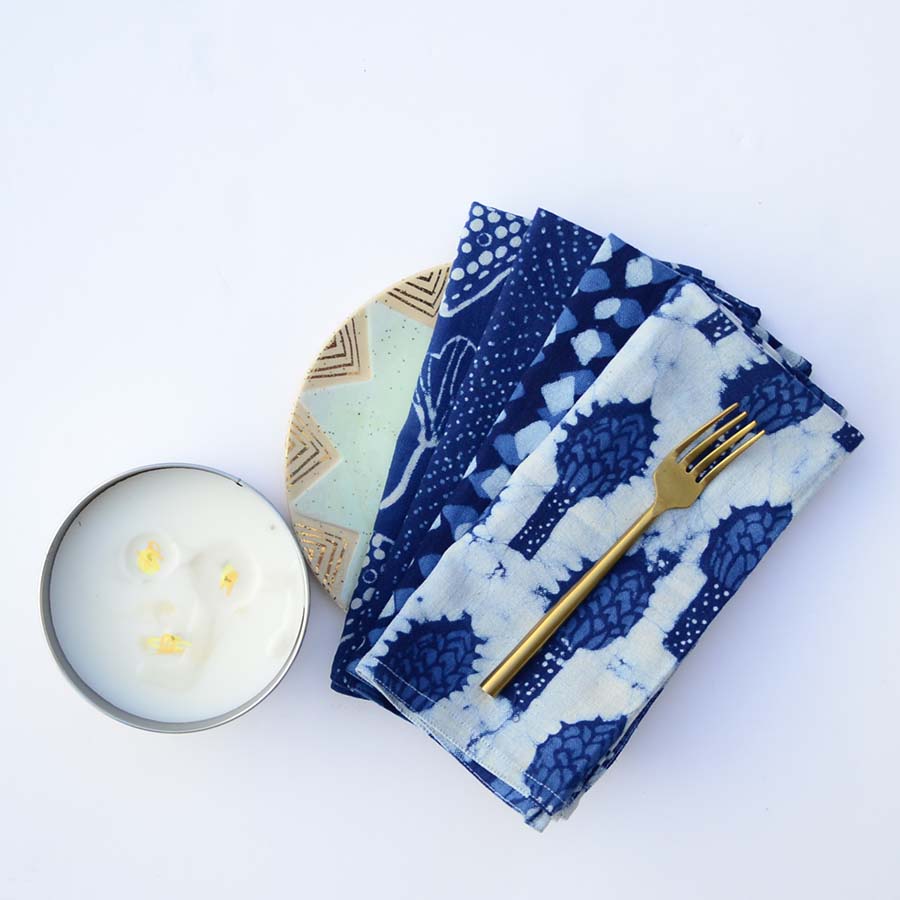 We have created these napkins to give our customers something that not only looks beautiful but does not harm the environment in any way because we believe that beautiful things can be eco-friendly too!
These napkins are perfectly handcrafted from organic cotton fabric, which is 100% natural. The cotton is sourced from organic farmers. It is then hand woven on the handloom thus supporting the weavers and their families. It is then hand block printed and dyed in Natural dyes. They ensure the protection of the ecosystem, support the artisans and their families, support ancient and traditional crafts from dieing and they also look gorgeous on your dining table.
Zero Waste Bags
Sure, leather bags look good and stylish.
But do you know what is even better? A zero-waste bag! When you buy it, you are not only purchasing a bag; you are also being an informed consumer and doing your part in saving the environment by choosing a product that doesn't harm it.
As the name suggests, zero-waste bags are generally a recycled product made from leftover fabric, which makes them sustainable. Needless to say, they are eco-friendly and look elegant too.
This bag was created when our most popular Nazar Curtains did not pass our quality check. The print had smudged in spaces making the fabric unusable for curtains. So we decided to re-print on them and give them a second life. And with that we made this tote bag. So no new fabric was printed for the making of this bag, and thus this makes it a perfectly re-cycled product. If you look closely, you'll be able to see the Nazar pattern gracing the fabric in the background. Nazar is inspired by the Turkish amulets that are meant to ward off all negative energy. Hoping these will do the same for you.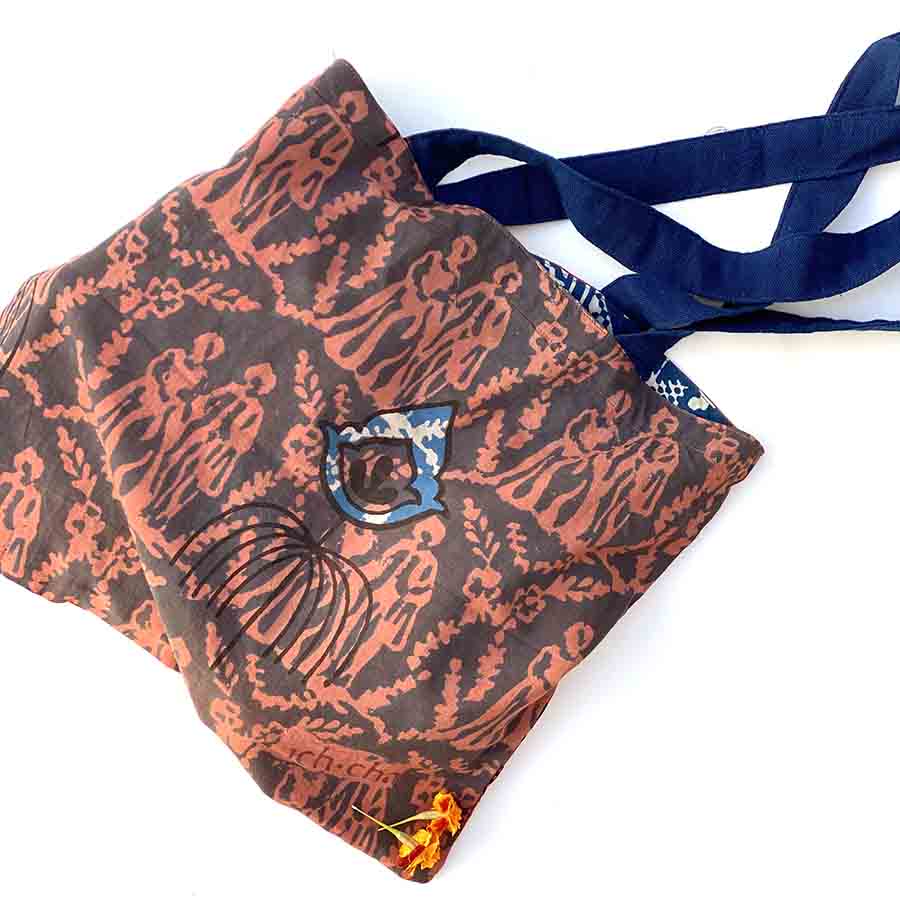 Sustainability is the mission of Ichcha, and it is something very close to our hearts. Keeping that in mind, our designers decided to give a second life to some leftover fabrics, and as a result, this cute little tote bag was born. It's a perfectly recycled product with no wastage of any kind!
We believe that products like these are what the world needs today. They will ensure that our environment has a brighter and healthier future too. And so, sustainable businesses that are making efforts to change the way we do things need our support and encouragement.
Why did we choose to go 'All-Natural'?
The answer to this is simple. A lot of harm has already been caused to the environment, and we must endeavor to change that before it is too late. Pollution everywhere, dangerous climate changes looming over our heads, and the toxic quality of our air are some of the many reasons why going 'all-natural' is the only way ahead.
It is time to undo some of these damages, it is time to give back to mother nature, and it is time to protect this beautiful planet; otherwise, there would be nothing left for us to share with our future generations.
Sustainable, natural, and eco-friendly goods ensure that no further harm is caused to the environment. They assure that it is safeguarded and that we have something beautiful to give to our children. This world is all we have, and we owe it to the future generations that we conserve it at all costs!
Final Words
Turning to a more sustainable lifestyle and using environment-friendly products has countless benefits for the environment as well as for all of us. Even a small, conscious effort by every individual goes a long way in conserving this environment and ensuring that we have something wonderful to pass down to our next generations.
That is why we have decided to go all-natural. And we hope that you will join us on this journey too. Let's introduce little changes in our habits and create a better world together!