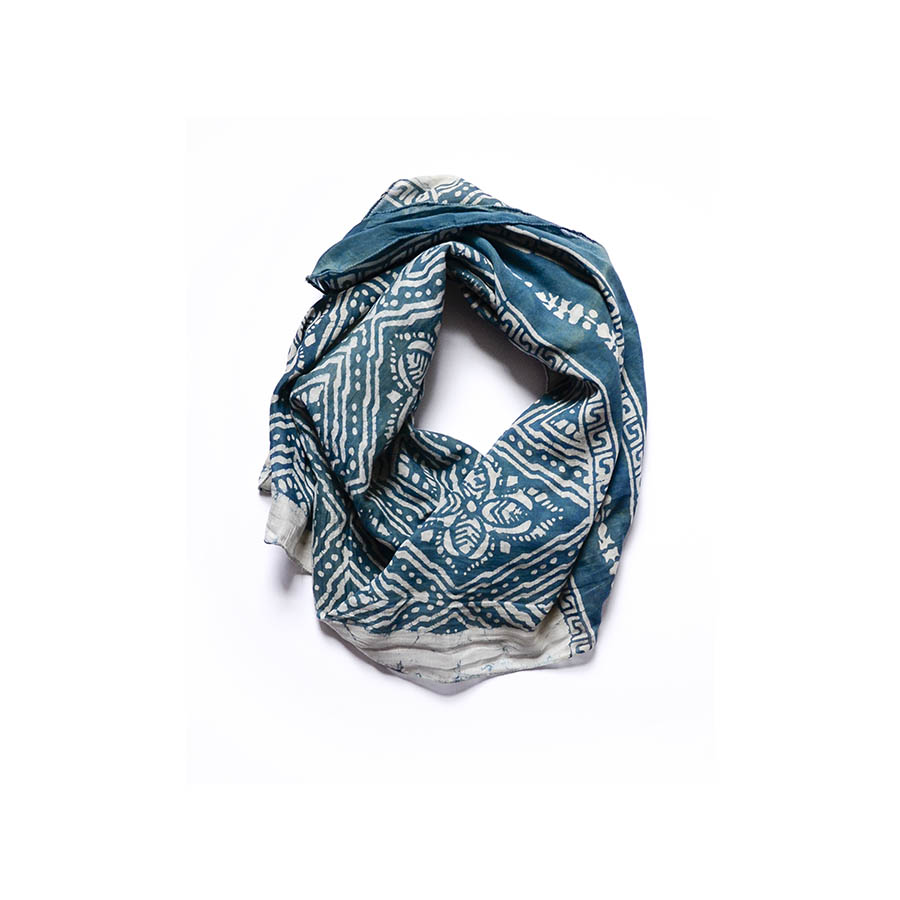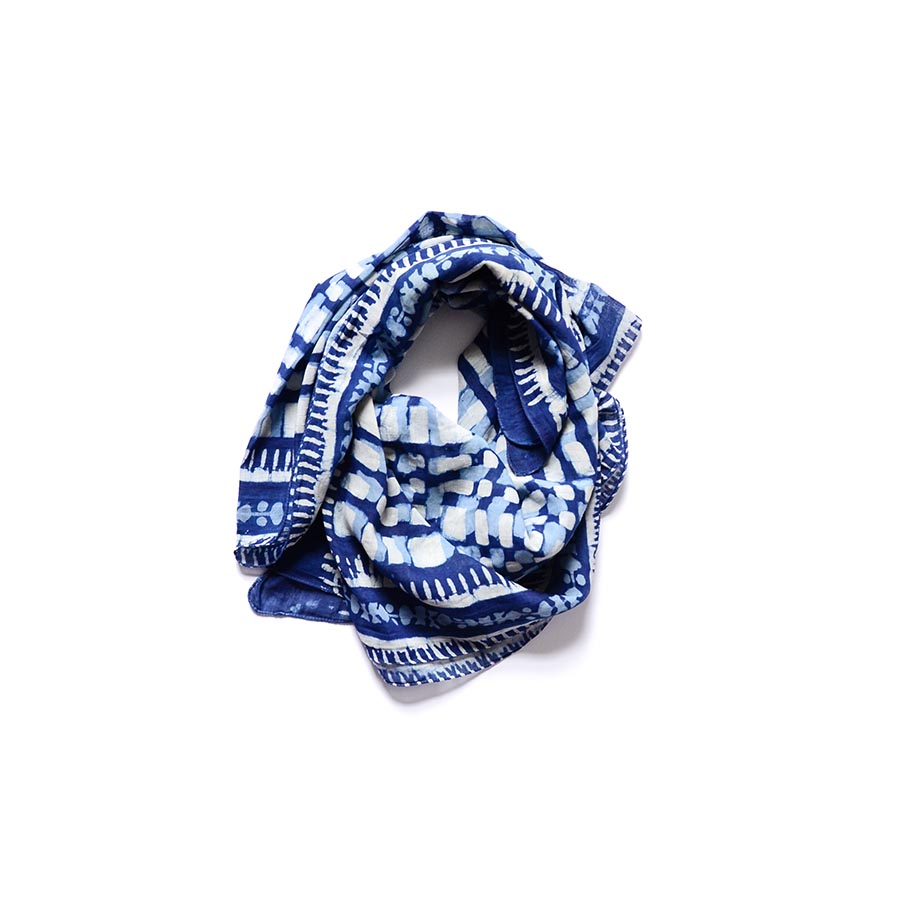 We are always looking for ways to encourage the dying craft of block printing and the artisans that are working so hard to keep it going. Along with that we would like to bring forward the artist behind the artisan that works so diligently with us to bring our patterns to life. During our last trip, while brainstorming, we thought why not ask the block printers to print a design of their choice, without any input from us "designers". We wanted to see how they would feel, given the freedom to design, decorate, and produce something of their liking.
The result was amazing! The 2 block printers we were working with were given a blank fabric and told to make a design of their choice. Just for fun, without any limitations. We came away with 2 of our popular designs - Azu and Babu Scarf. We were happy to have found our answer. Babu was thrilled to be given this chance, without interjection from "designers" or anyone else, he was happy to design to his liking. He took the work as his own and got even more involved in the design process. We wanted to promote this feeling and thus started Ichcha for Artisans.
100% of the proceeds of Ichcha for Artisans goes back to the WHOLE team that works to bring these awesome products to life. The profit is distributed amongst the printer, dyer, washer, the people working to fold, dry, look for defects, tailor, and finally the packers. We realized this was a way to get everyone feel involved in the process. It doesn't matter how small a part you play, any part is a part of the end result.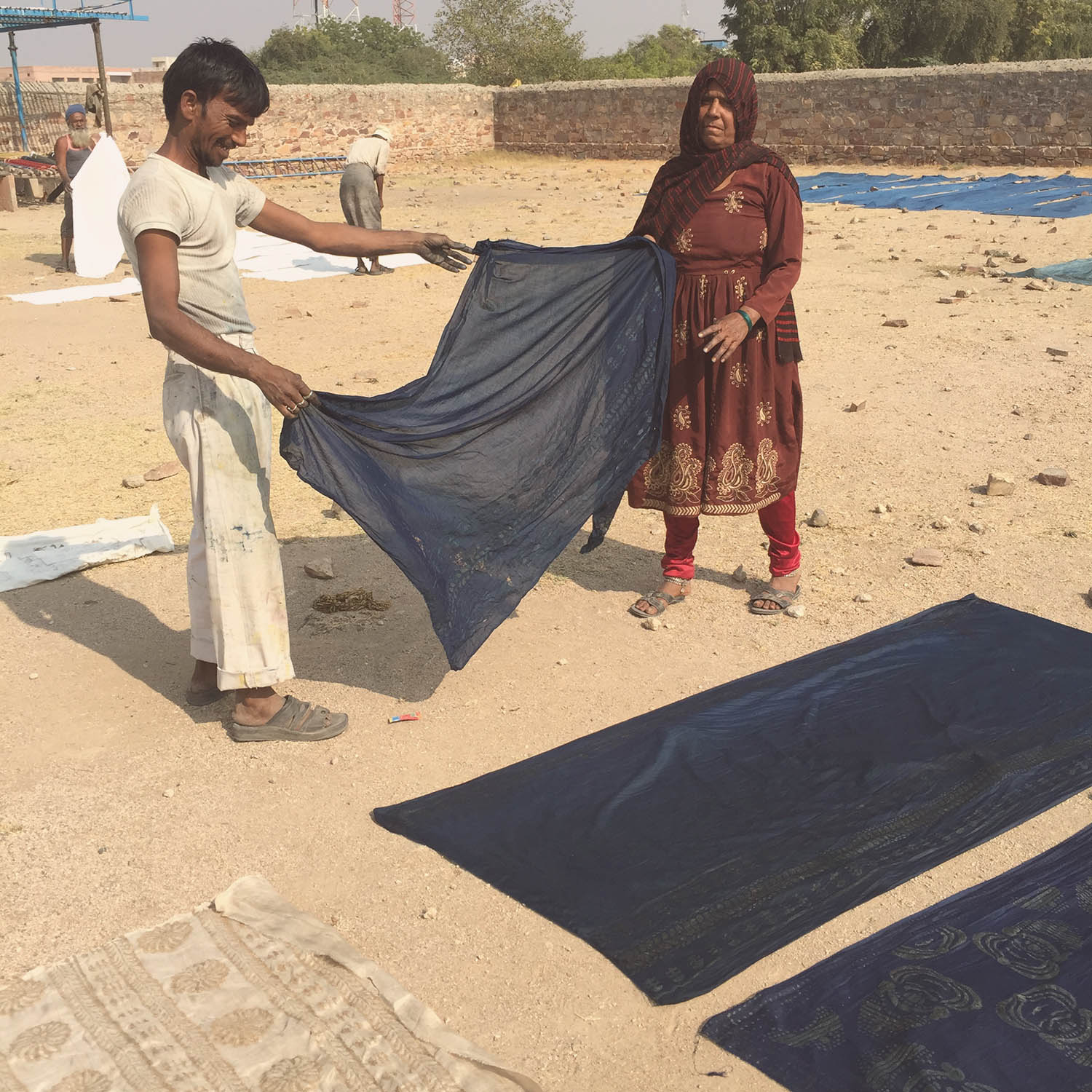 We're happy to say more printers jumped on board to be a part of this program! We look forward to bringing you more amazing pattern plays from these artists! We obviously ended our trip with a grand feast! Everyone joined it to cut, cook, and serve the yummy food.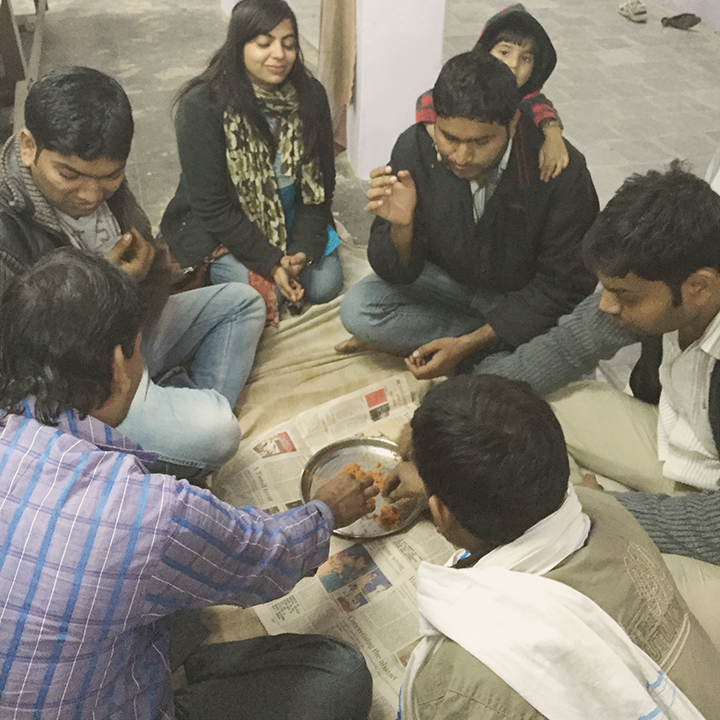 Shop all our Ichcha for Artisan scarves