Posted by Rachna on 21st Oct 2020
Cappadoccia, pronounced kapadokya, was an interesting wonderland for me. Everywhere you looked, there were these natural formations that looked like upside down ice cream cones or as they called some of them that had black tops - the fairy chimneys. Even more exotic were the caves inside these formations - said to have been carved and then lived in by Christian monks in the yester-years. Also later they were used by more people as storage / refrigerator to store their food since it's naturally cold in there. Some people seemed to have made them their home with rooms and kitchen.Whole communities were carved in these formations.These formations came about after the volcano erupted, followed by the cold rain & winds - which gave the lava & the ashes these forms.Because the rock is soft, humans were able to carve out the caves and live in them.You will see old paintings painted on the walls.It is an amazing site to see! And the best way to see them is if you take the Hot Air Balloon Ride.

Where to stay:
Goereme is the city that most people stay because it is easy to get around. There are loads of restaurants, travel agents, & shopping places here. You can find several hotels that are made inside caves, or partially inside caves. While staying in a cave hotel would be an interesting experience, it may not be for those who want a lot of light in their room or are claustrophobic.

But if you want to steer away from tourists, you can stay in neighboring towns like Uchisar or Ugrup. But, this means you'll either have to get your own car, ATV, or bike to go up & down the hills to Goereme, or you can hire a taxi (taxi costs approx $15 round-trip between Uchisar to Goereme)

We stayed at Uchisar. It wasn't much of trouble being away from the center (Goereme) since we took tours with a tour guide for most of the days. On the other days, we took a taxi to Goereme. I'd say that if you are group of 3 or less, a good tour group is the best way to see Cappadocia. The guide does a good job explaining the formations or the when, why & how's of the caves- that you might not understand on your own. Cappodoccia is formed around tourism.The tours are easily grouped into group names like 'red tour', 'blue tour', green tour etc. Each group covers different areas. You will end up taking one tour a day - usually starts around 9 am and finishes around 4-5 pm. We took two tours and other days explored some, shopped and relaxed.
Recommended Hotel to stay at:
Hotel Argos is a great hotel to stay at with views of the Pigeon Valley.The hotel is created by restoring the remains of historical dwellings, underground tunnels and caves.Morning view of the hot air balloons from your room is amazing!It is away from the tourist town of Goereme, so you would need transportation to go anywhere, but we feel it was worth the stay here.There is a certain respect that this hotel seemed to have earned amongst the people living in Cappadoccia – we felt. You can also walk over to some of the nearby caves and the castle. The people at the hotel were very warm and made our stay a memorable one. Thanks to them, pictures below show some beautiful ICHCHA photography at this location.

Minimum Stay:
Though u can cover Cappodoccia in 3 days, I recommend at least a 4 day stay in Cappodoccia for those who like to relax and absorb all in slowly and remember what they saw.
Things to do:
1. Hot Air Balloon Ride is a must!It's around $100 a person for 45 min ride and worth it!You can go with any Hot Air Balloon company – they are essentially all the same. We took our ride with "Royal", suggested by the hotel.You can bargain the price by the way!
2. Take tours to and the Open Air Museum and the various formations!The open air museum had amazing paintings – the one I remember is of Virgin Mary painted in Natural Dyes.
3. Take tours to the Underground cities.The underground cities were huge and amazing! There are a few discovered underground cities – we went to the Deepest one called "Derinkuyu".
4. See the Çavuşin Church.
5. Walk around the town of Uchisar – go to the caves nearby. The castle nearby wasn't worth it (in my opinion) especially if you are living in Uchisar.
6. Walk around Goereme town. You can shop here.
7. Go to see the Swirling Dervish at Saruhan Culture Center. It was peaceful and beautiful.
There is a "Turkish night" that some people suggest. But if you are looking for a cultural experience, I'd stay far away from the Turkish night show!
What to eat:
Try the lamb, testy pottery kabab, and hummus (Hummus is different from what you're used to eating in USA) more grainy, but I liked it.
Desserts to try:
Aside and Halva
What to drink:
Airan,
Greek coffee
By the way, we weren't impressed by the wines there. Just a word of caution!
What to shop:
Kilims/carpets - dont buy from the first shop.Just to warn you, your tours, you'll be taken to big shops with big prices.
Shipping from turkey to USA was around $80 and to Europe was around $50 for weight of approx 10kg. Pay more but go with UPS shipping instead of the Turkish Post! I lost my package with Turkish Post!
Views from the Hot Air Balloon: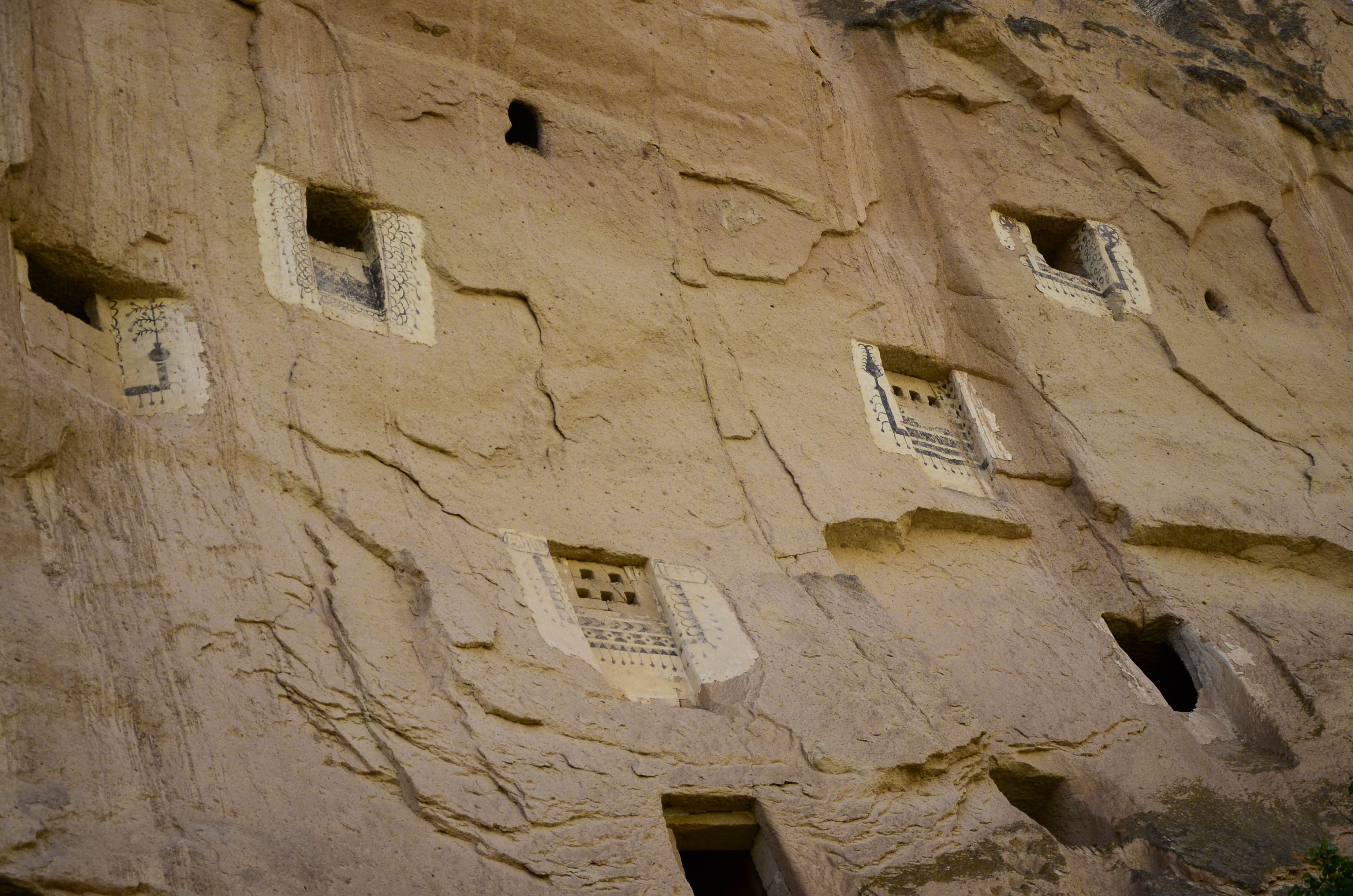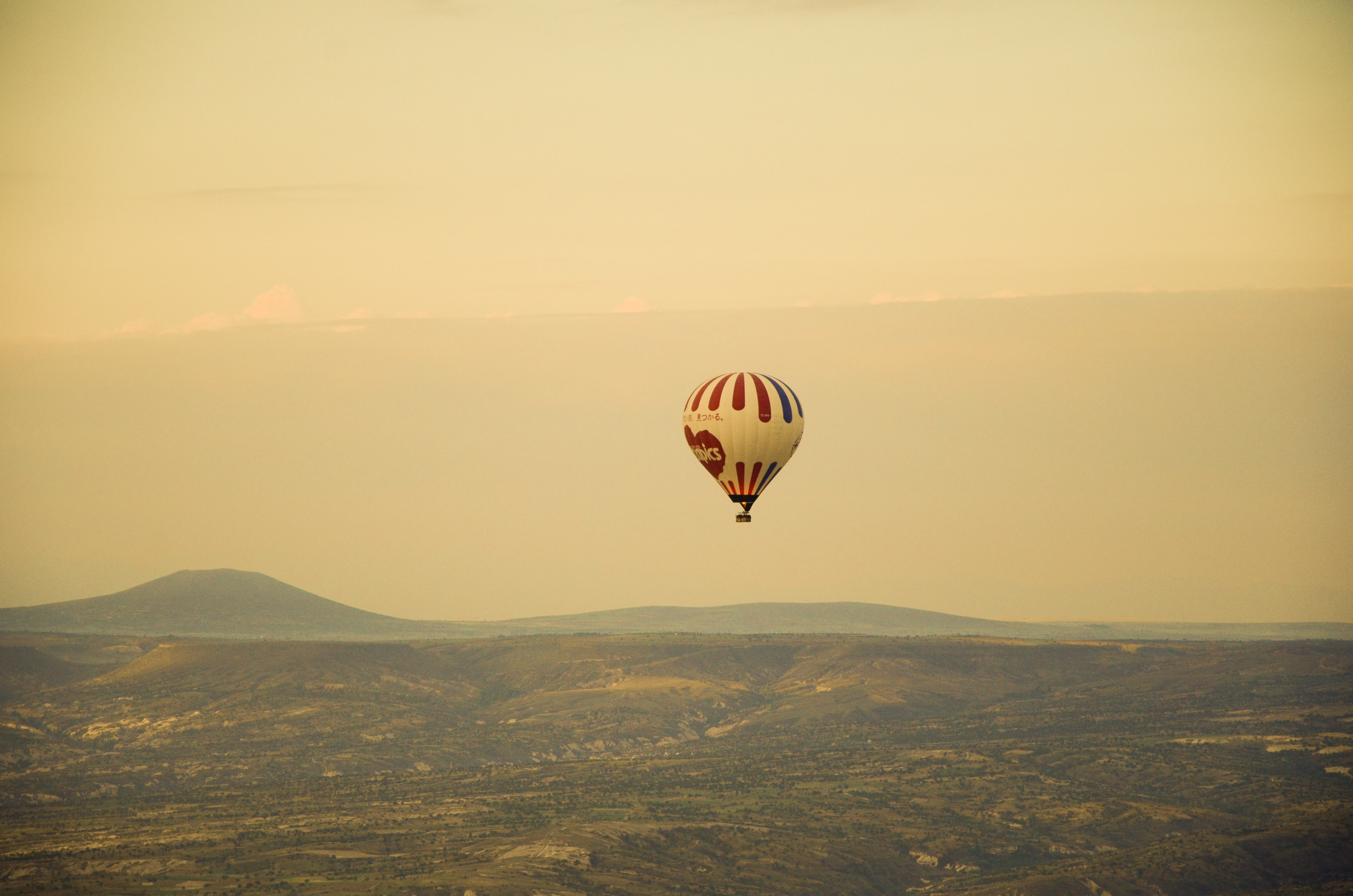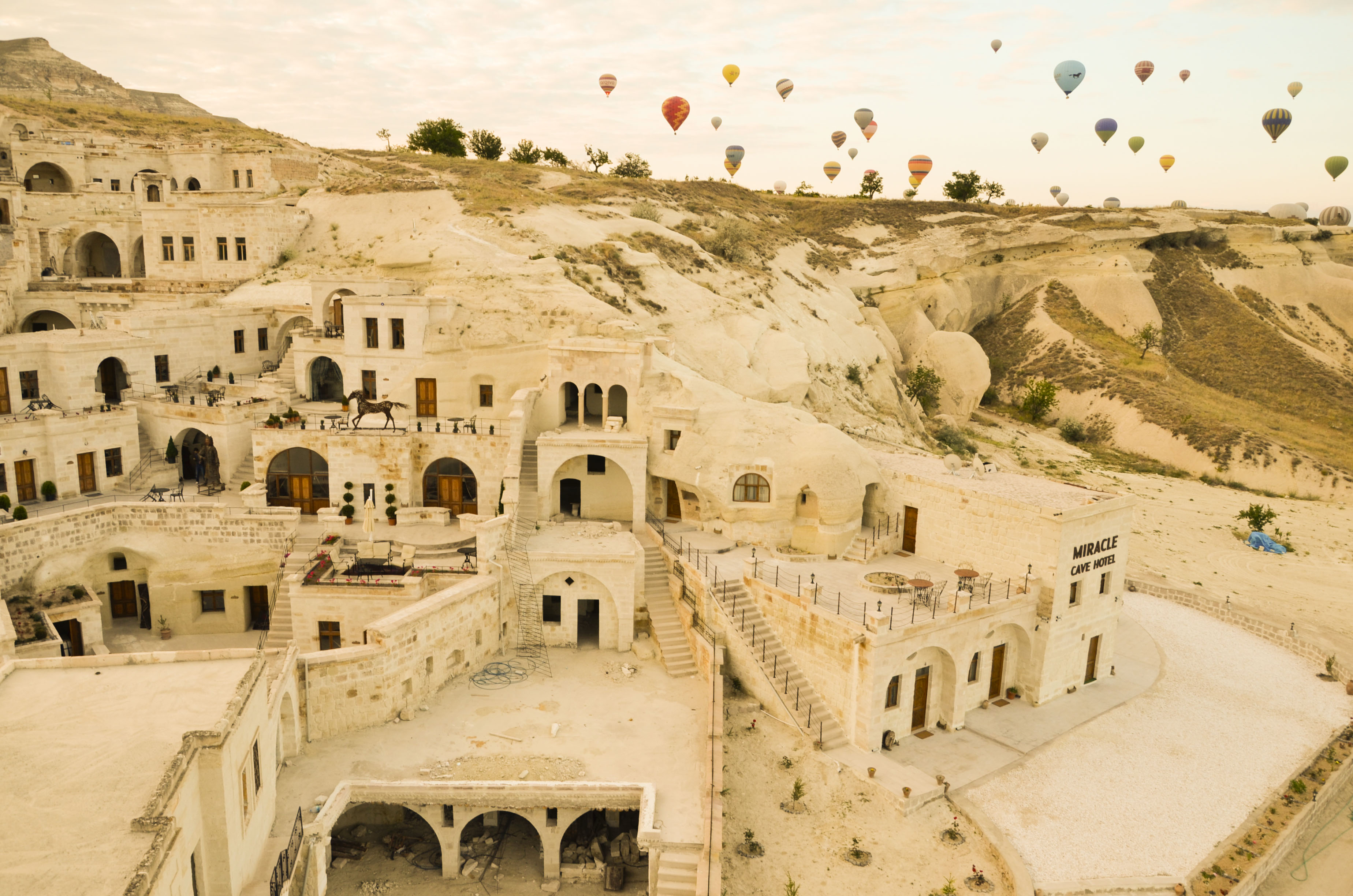 Below: ICHCHA's Baagh Scarf floating with me on a hot air balloon :) As happy as me :)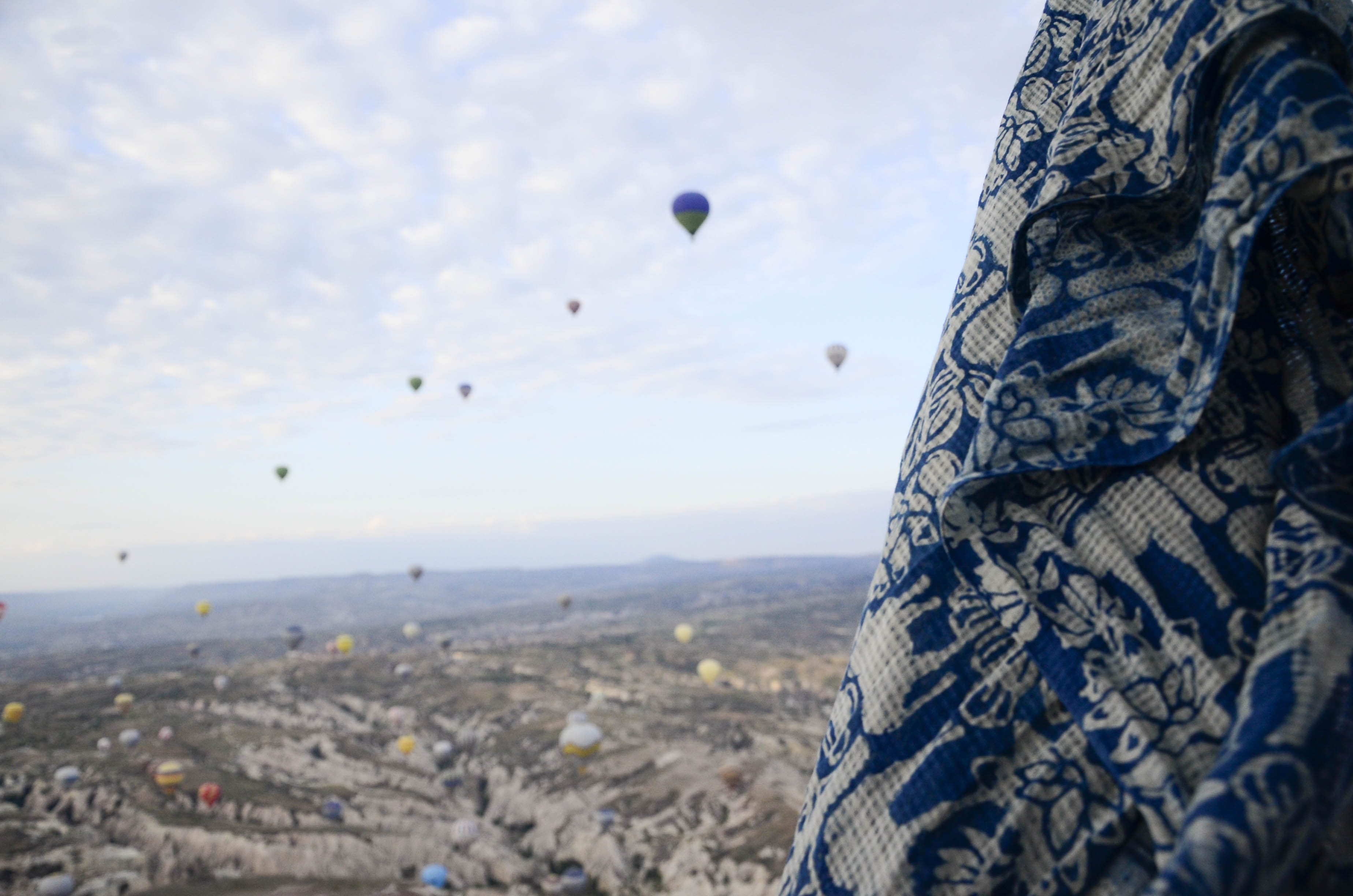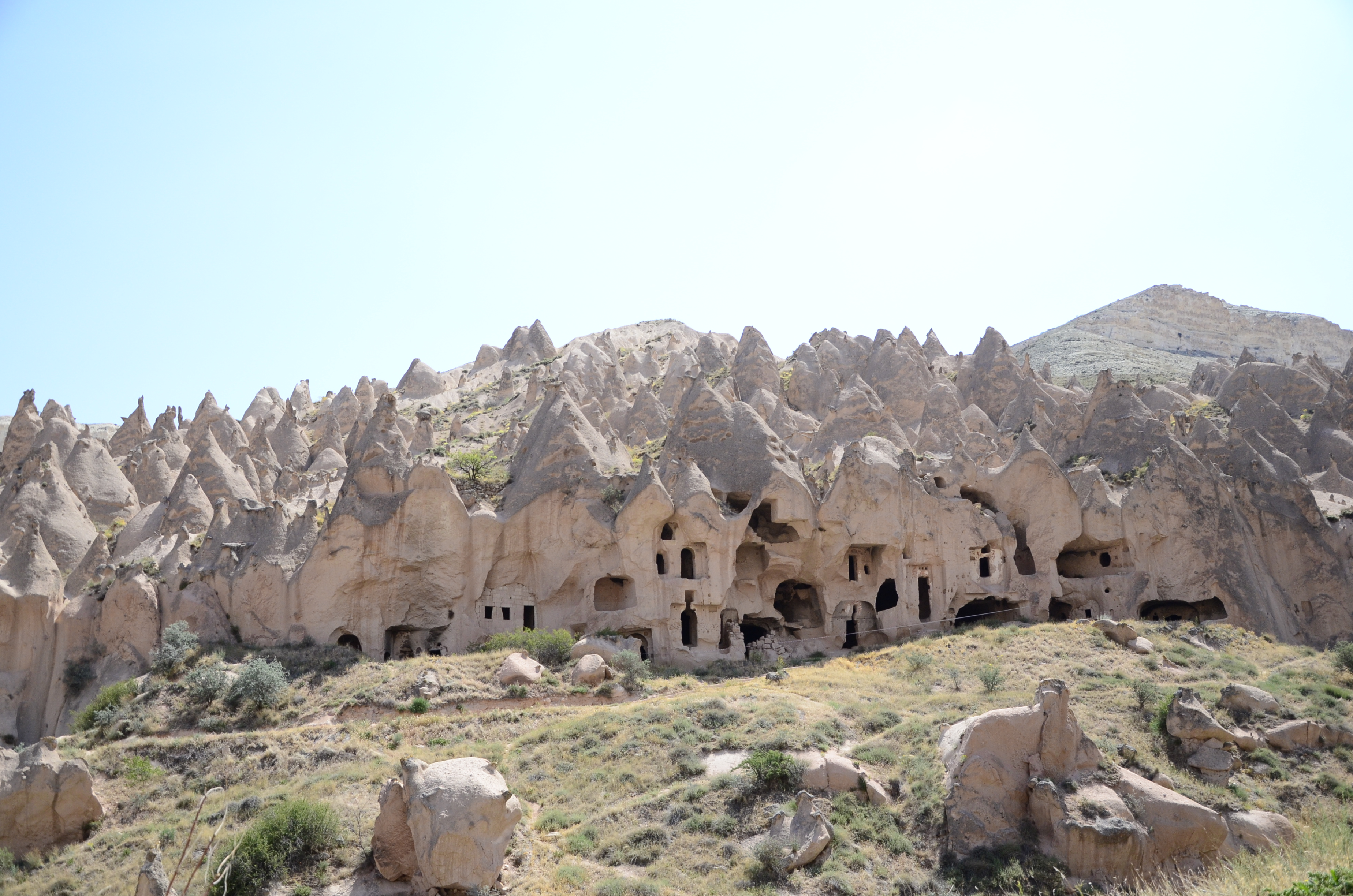 Paintings made with natural dyes: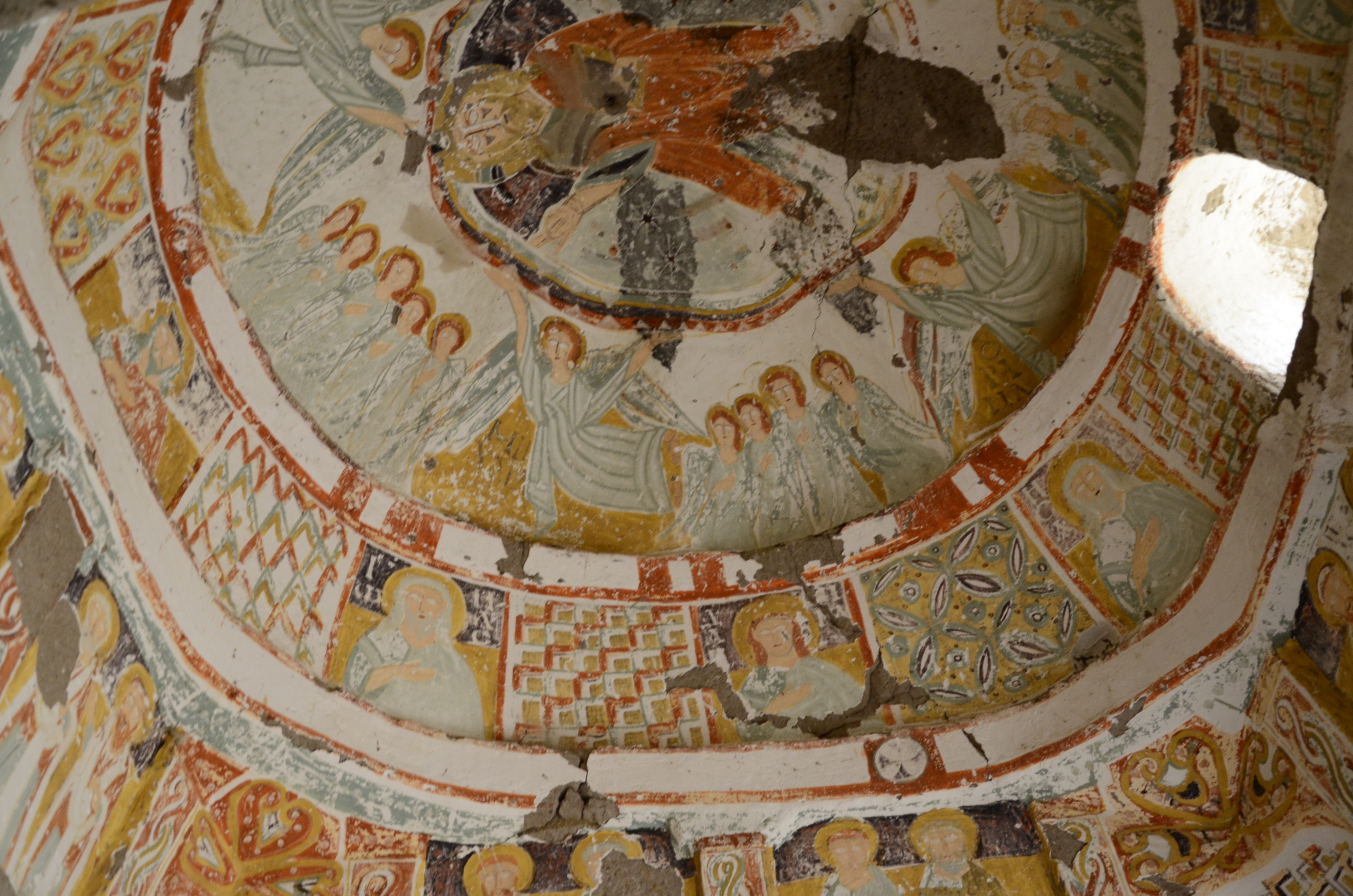 Below: Morning view from Hotel Argos's Terrace:
6 am :)