Posted by Monika Kumar, co-founder of ichcha on 24th Apr 2015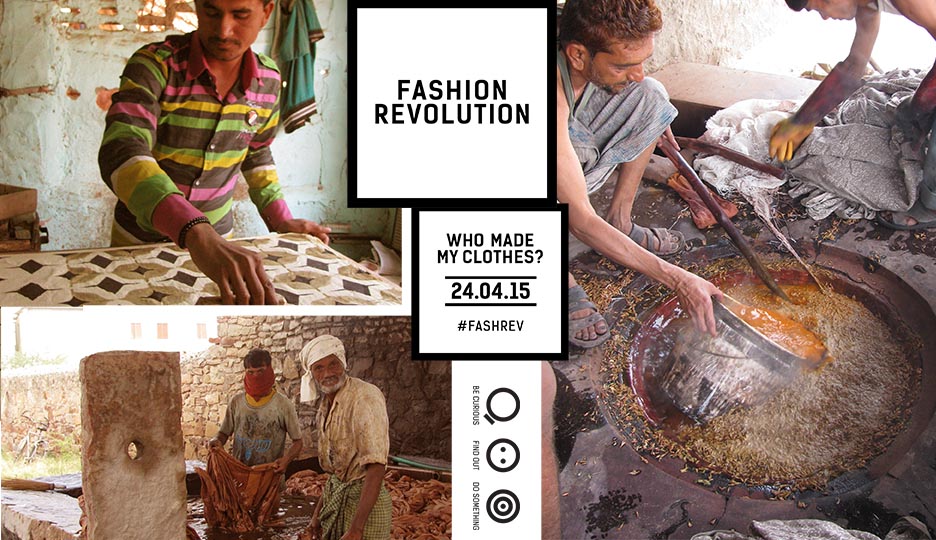 24 April is forever marked for the tragedy in Bangladesh when over a thousand garment workers lost their lives and another 2,500 were injured when the factory at Rana Plaza buckled around them. You may recognize the retailers for whom the garment workers were making clothes. As I write this, I find myself dressed in one.
Right after the tragedy, there was quite an outcry and some wins were gained for the garment workers – a slight increase in minimum wage for the garment workers in Bangladesh, an Accord on Fire and Safety that 150 companies signed onto, and compensation for the survivors and families of the victims.
Yet the foundation of the problem remains. The garment industry survives on sales, looking to make clothes quickly, cheaply, and in large quantities.
A Fashion Revolution is currently underway urging the garment industry to disclose its supply chain and respect its workers. On April 23, you, and I are being called upon to turn our clothing inside out and click a selfie with #whomademyclothes and #fashrev.
We at Ichcha welcome this move towards transparency and respect in the supply chain. My sisters and I will join in this effort. We encourage you to take participate. Take a selfie. Instagram it. Facebook it. Tweet it.
And when you go out to buy clothes, stop by your local small business to see what unique treasures they may have.
Most small businesses are familiar with their supply chain because they are part of it – sewing, stitching, or actively participating in the creation of your unique product.
At Ichcha, we pride ourselves in fulfilling the dreams (ichcha in Sanskrit) of our partners – the dyers, washers, block printers, stitchers, and embroiders. We are working to bring you their stories, so stay tuned.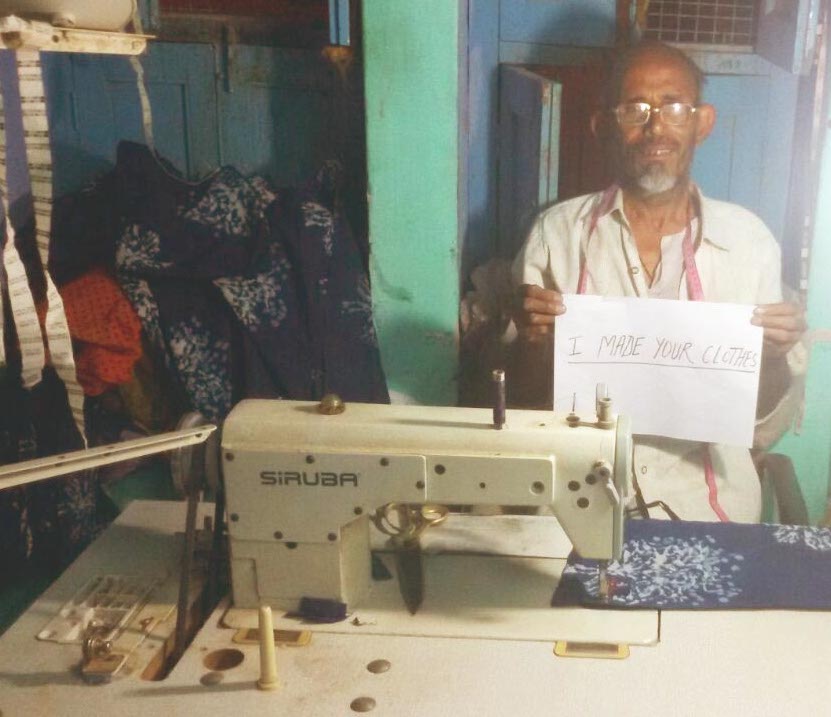 #Imadeyourclothes #conscious_consumer #sustainability #artisan #handmade #naturaldyed