We have no idea but it just does!
During the pandemic we started baking, just like the rest of the world. We even grew a sourdough baby! But, that didn't last very long unfortunately. However, we did get some good bread bakes out of it!
What are the four main ingredients in bread?
Here is a simple Bread recipe that we find is easy for beginners. I have listed the 4 main ingredients with additional products I used but you can substitute with local items that you prefer. It also doesn't hurt to do some photography to show off to friends! We used our Block Printed Napkins and Tea Towels. Shop them here.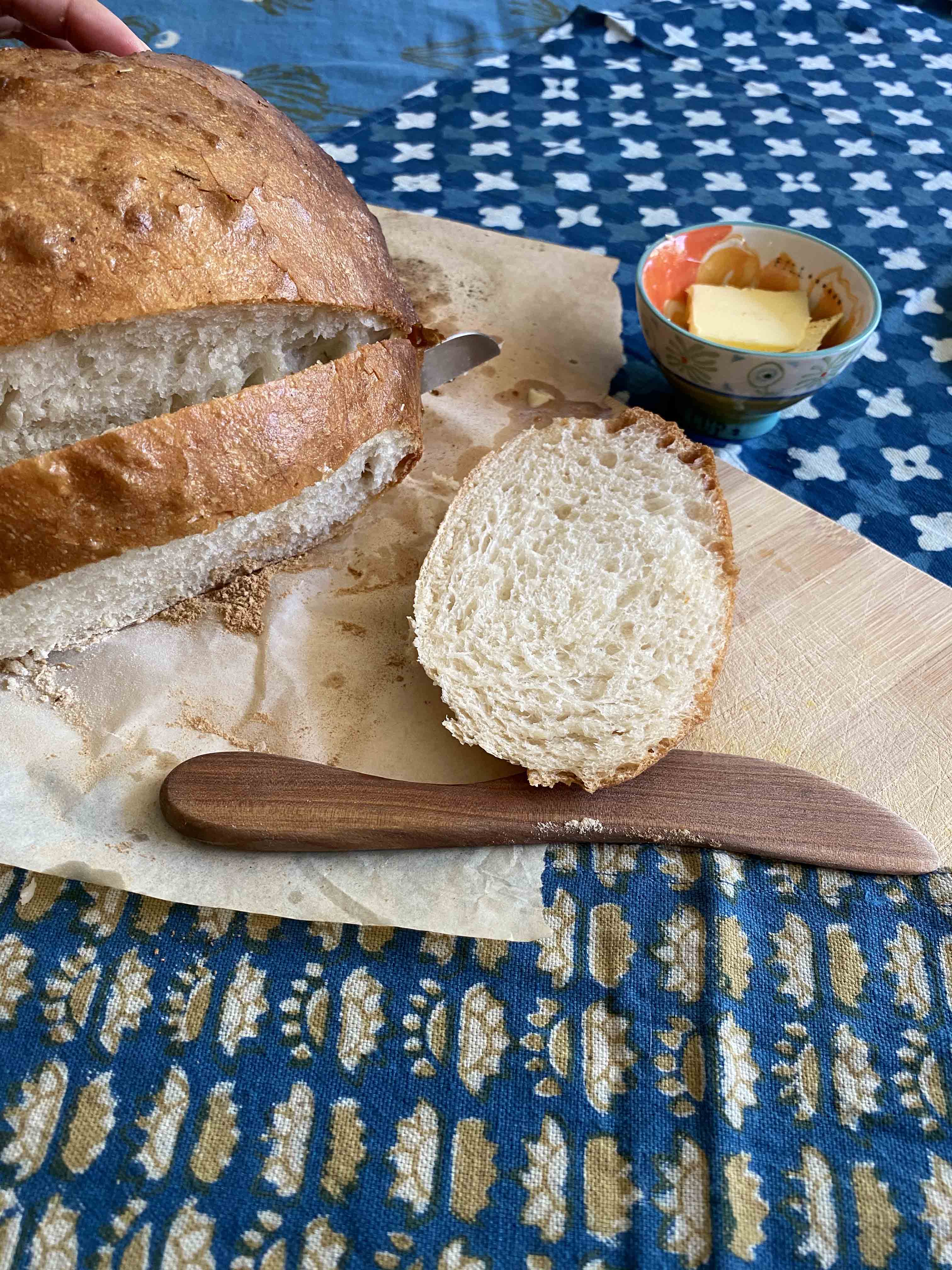 ICHCHA BREAD RECIPE
INGREDIENTS:
3 cups warm water
1 Tbsp Active Dry Yeast
1/3 cup Honey
5 cups Bread Flour
3 Tbsp Butter, melted
1 Tbsp Salt
DIRECTIONS:
In a large bowl, mix 3 cups warm water, 1 tbsp yeast, and 1/3 cup honey. I put less so that it doesn't get too sweet.
Let sit 5 minutes and then add 5 cups flower and mix. We use King Arthur Bread Flour but you can use whichever Bread Flour you prefer. Use your hands or spoon, whatever you're comfortable with. Once mixed, let sit for 30 minutes or until bog and bubbly.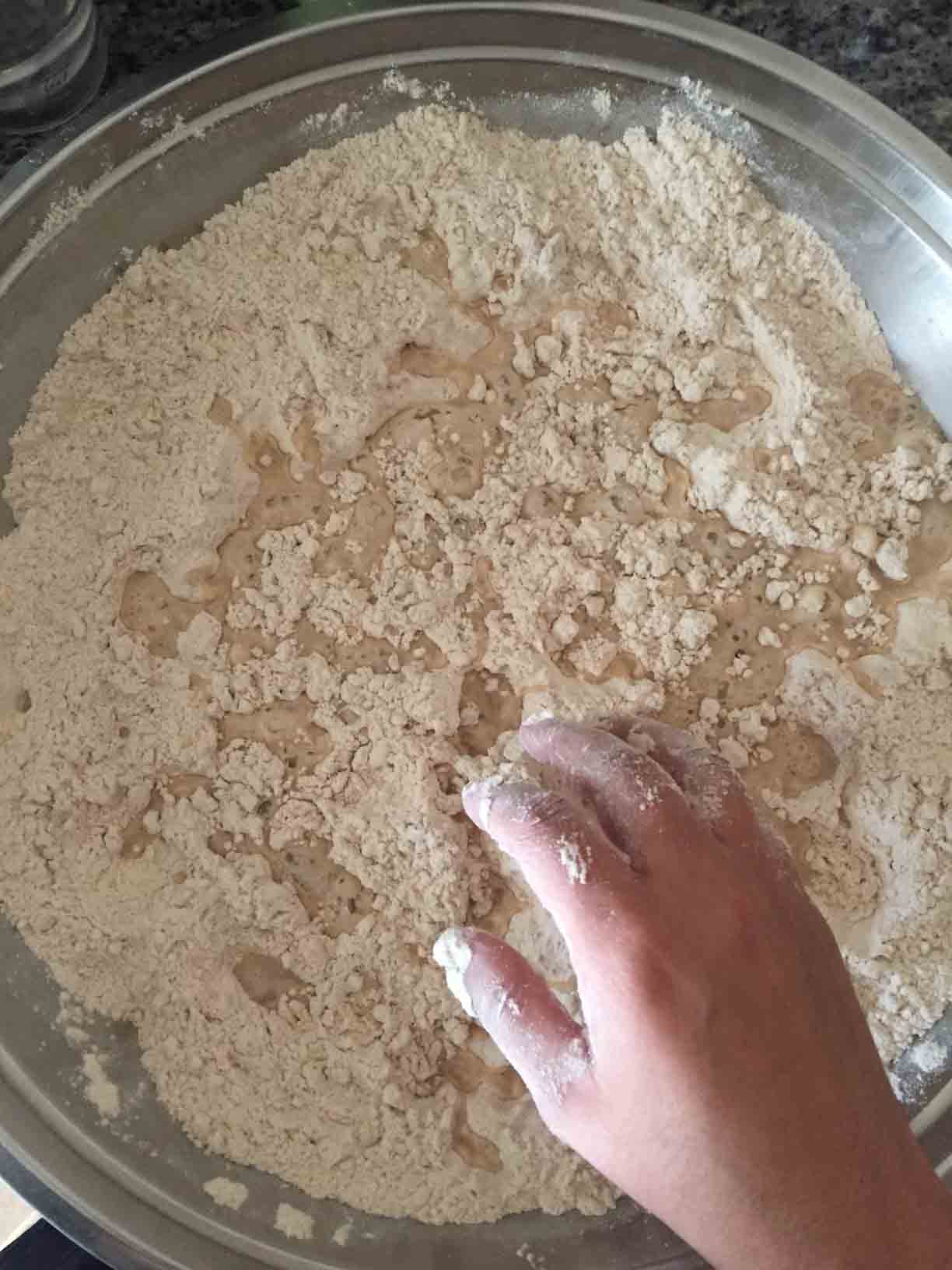 Mix in 1 Tbsp salt and extra flour so to make it less sticky.
Let sit for 12-24 hours. You can leave it overnight. It will rise to about twice the size.
Cut into 2-3 pieces and place into a greased baking bowl or flat oven safe tray.
Cover with towel and let rise for 45 minutes.
Preheat Oven at 475 Fahrenheit. Bake for 25-30 minutes. I let it sit a little longer if I feel it isn't the right color. Hit the top with a spoon and if it sounds like a clunk, it means it's done.
OPTIONAL: Put in a tray of 10 ice cubes the same time you put in the bread. IT helps to make the crust crispy.
After you take out the bread, brush the top with melted butter. AND ENJOY! Here's a few types of breads we have made. We added herbs for decoration.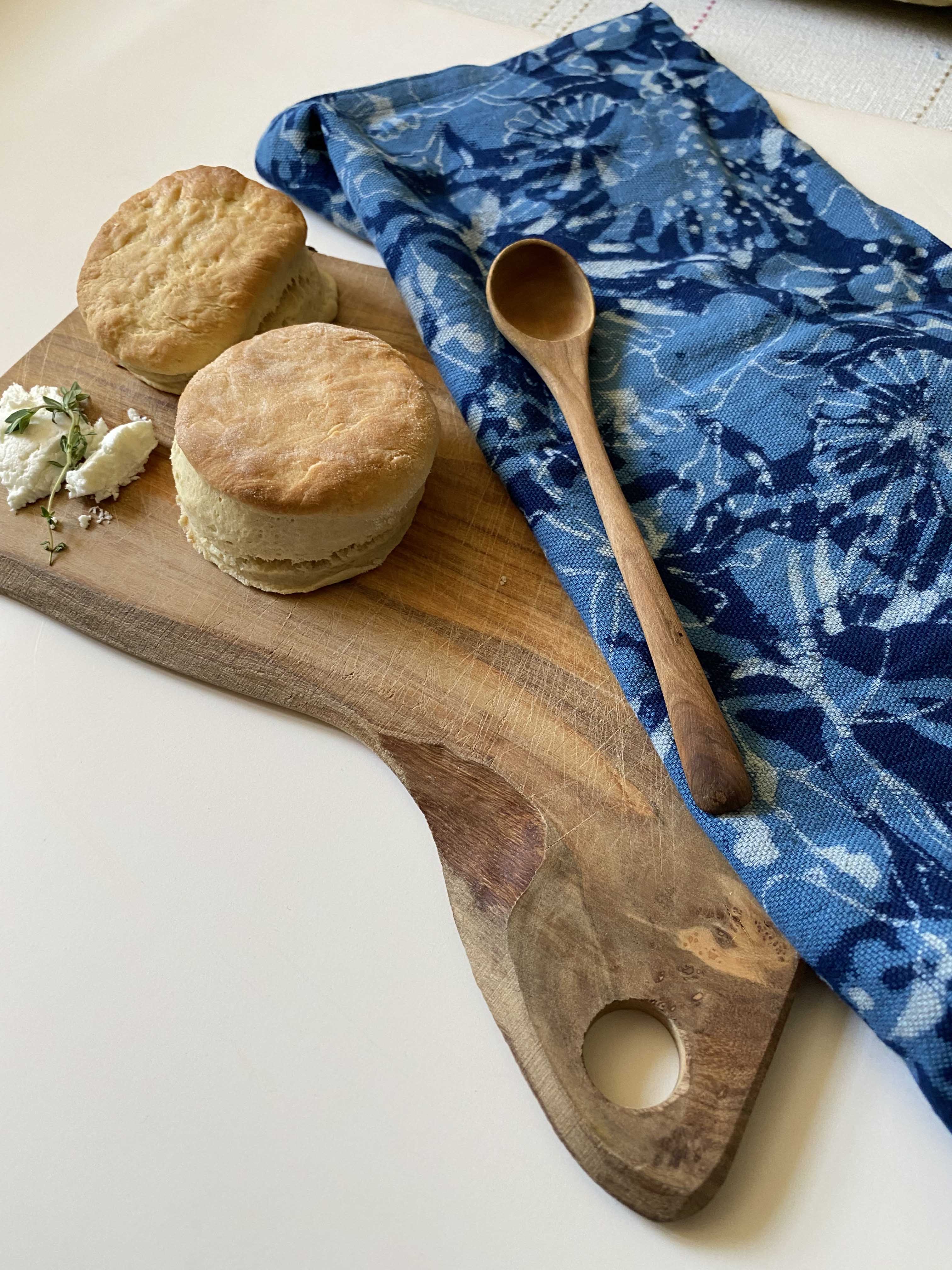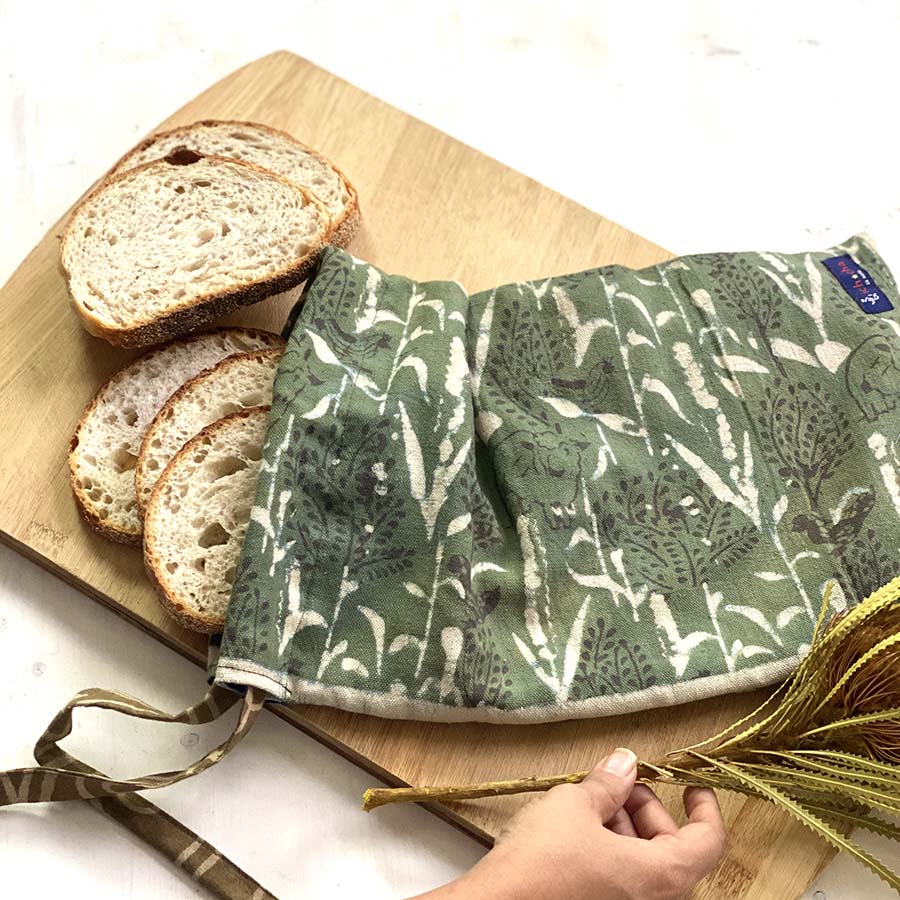 SUGGESTION: Use our Everyday Towels to clean up small messes around the kitchen!