While the art of napkin folding may seem frivolous, it is anything but. Grab the opportunity to show off and provoke some 'wows', especially when hosting a guest for the first time — or even for your good ol' buddies. What's more, a stylish napkin folding technique can transform your otherwise mundane tables-cape into an elegant work of art. But folding a napkin doesn't have to be difficult as much as it is fun. The easiest? Fold your napkin into a cute little bow tie or tie it into a knot.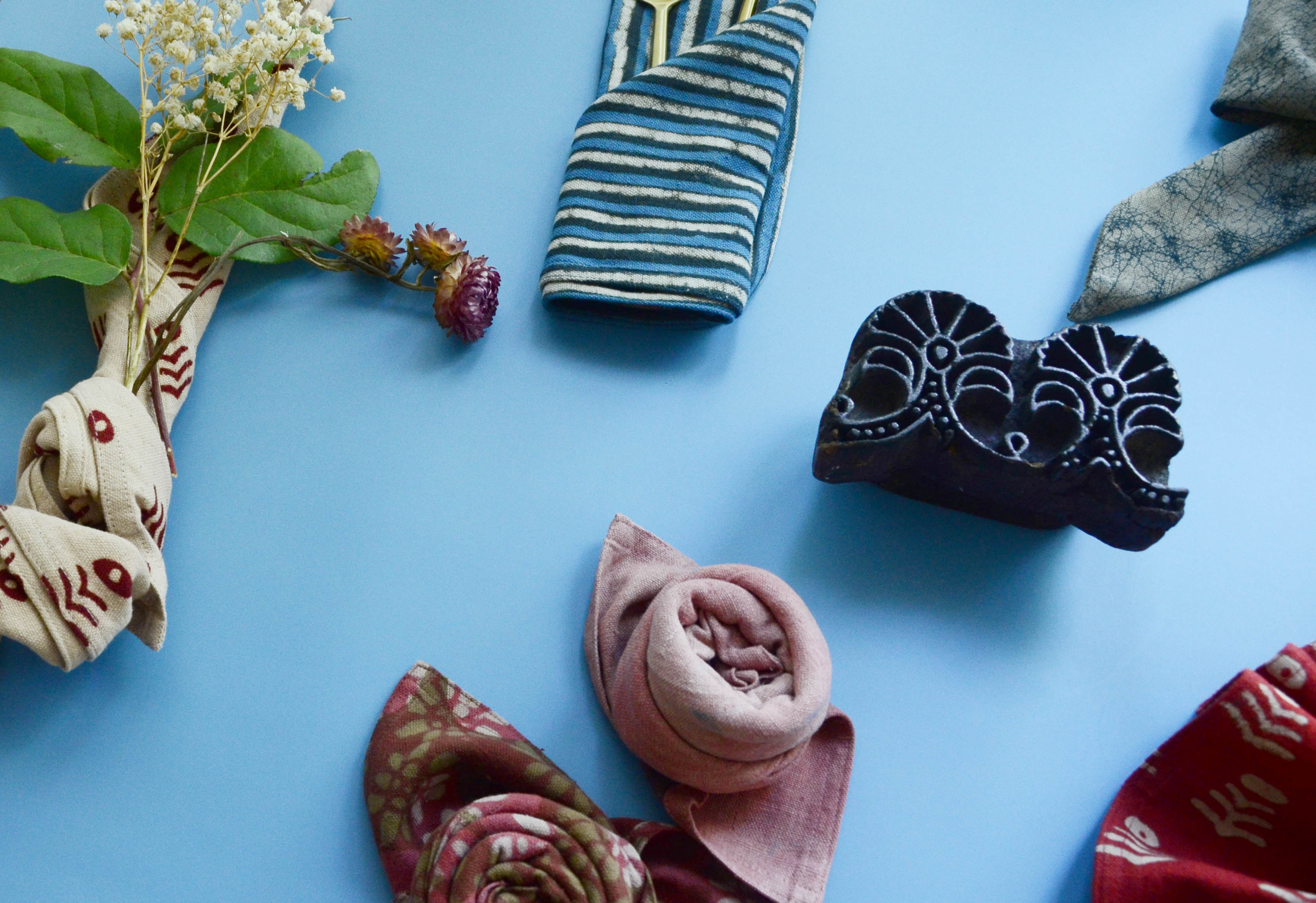 Whether you're hosting a holiday party, Thanksgiving, or a casual dinner, here are five super easy napkin folding ideas to spice up your tables-cape, each with a how-to video so you can recreate the magic.
Tie the knot
One of the easiest napkin folding ideas is to tie your napkin into a knot. Simply lay a square napkin flat, gather two diagonal corners together, and tie it into a knot as you would a rope. Supremely effortless, perfect when you're time-strapped but still want to add creative flair to your table decor. This easy napkin folding idea is ideal for any casual and relaxed dinner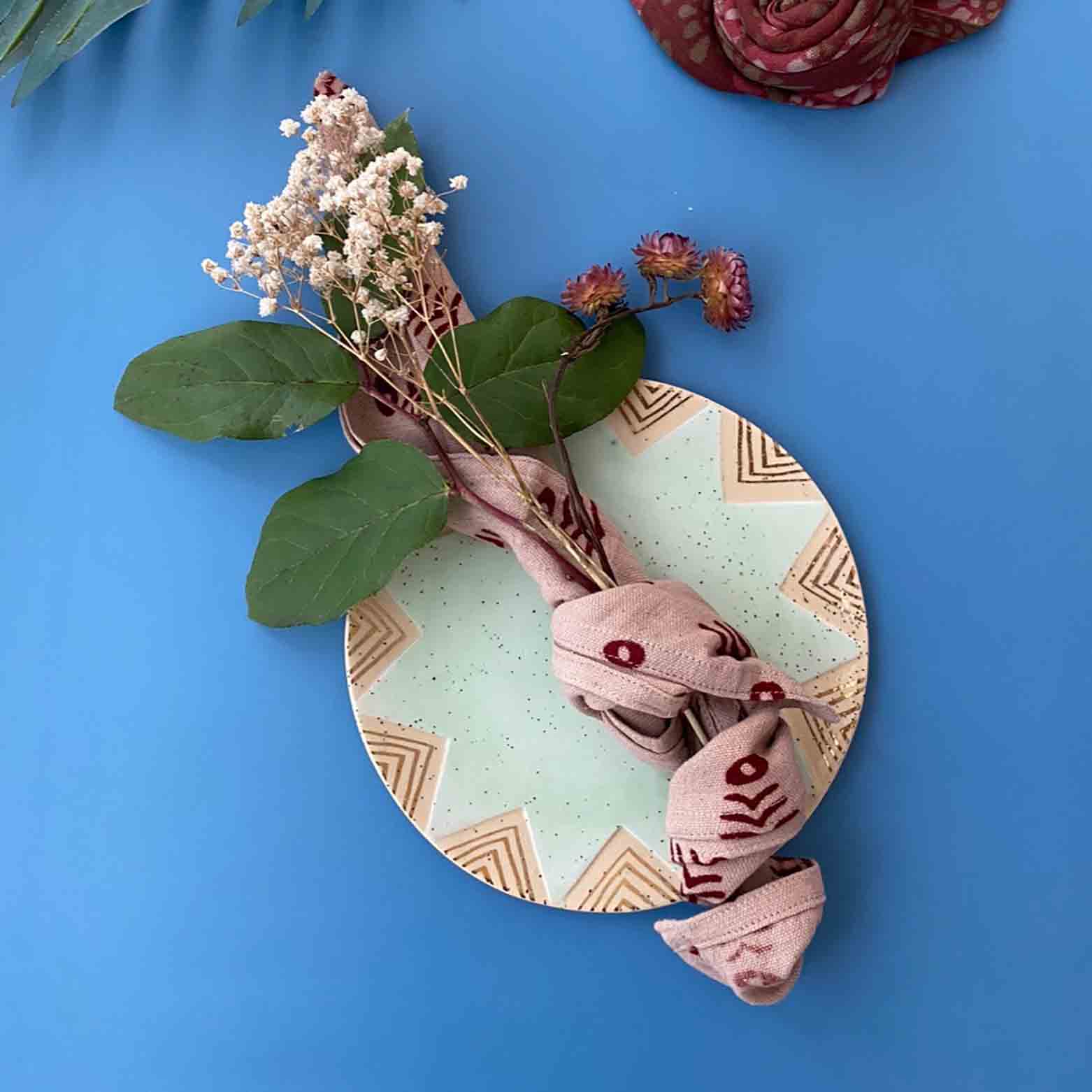 The Classic
Recreate the basic napkin folding you often see in restaurants! With the cutlery neatly tucked into the pocket, this napkin folding idea is sure to kick off a fun conversation and fill your guests with awe at how creative you could get. Expecting many guests? Tuck in their name card to lead them to their assigned seat. If you're planning a more eco-conscious party decor, a sweet-smelling flower or herb peeking out of the napkin's pocket would be an elegant touch. This napkin folding technique is great for Thanksgiving and dinners with dignified guests.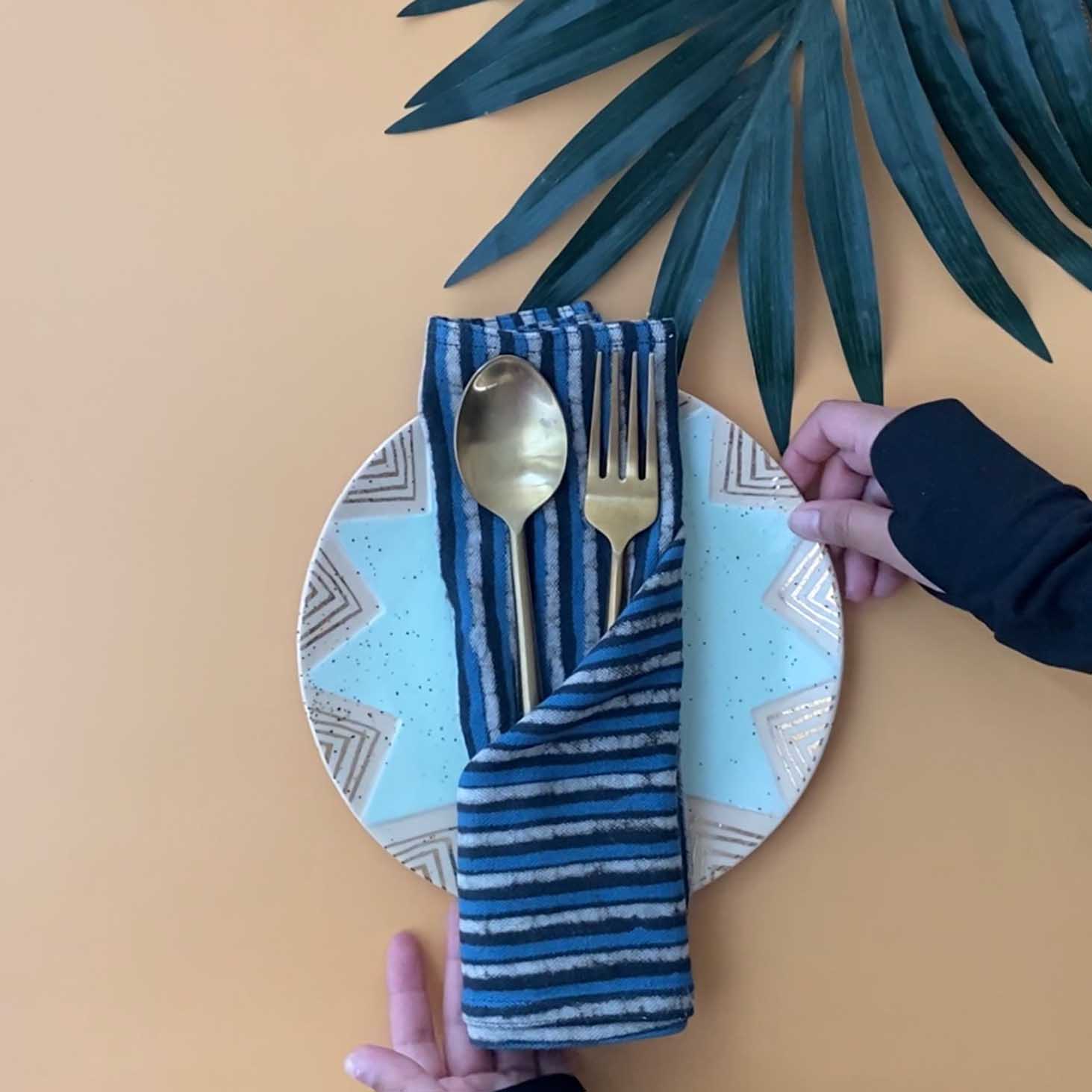 Bow'd Up
Simple, playful, and stylish! Add a touch of playfulness to your birthday, graduation, or holiday party by folding the napkin into a bow tie. Complete a look that screams sophisticated with a decorative ribbon.
Rosy
Inject an air of romance to your table setting with this nature-inspired napkin folding technique—perfect choice for a bridal shower, anniversary dinner, or something to kick off a movie night with your significant other. If you're looking for cloth napkin folding ideas for your sustainable party decoration, the rosy napkin fold is an obvious embodiment of your love for nature!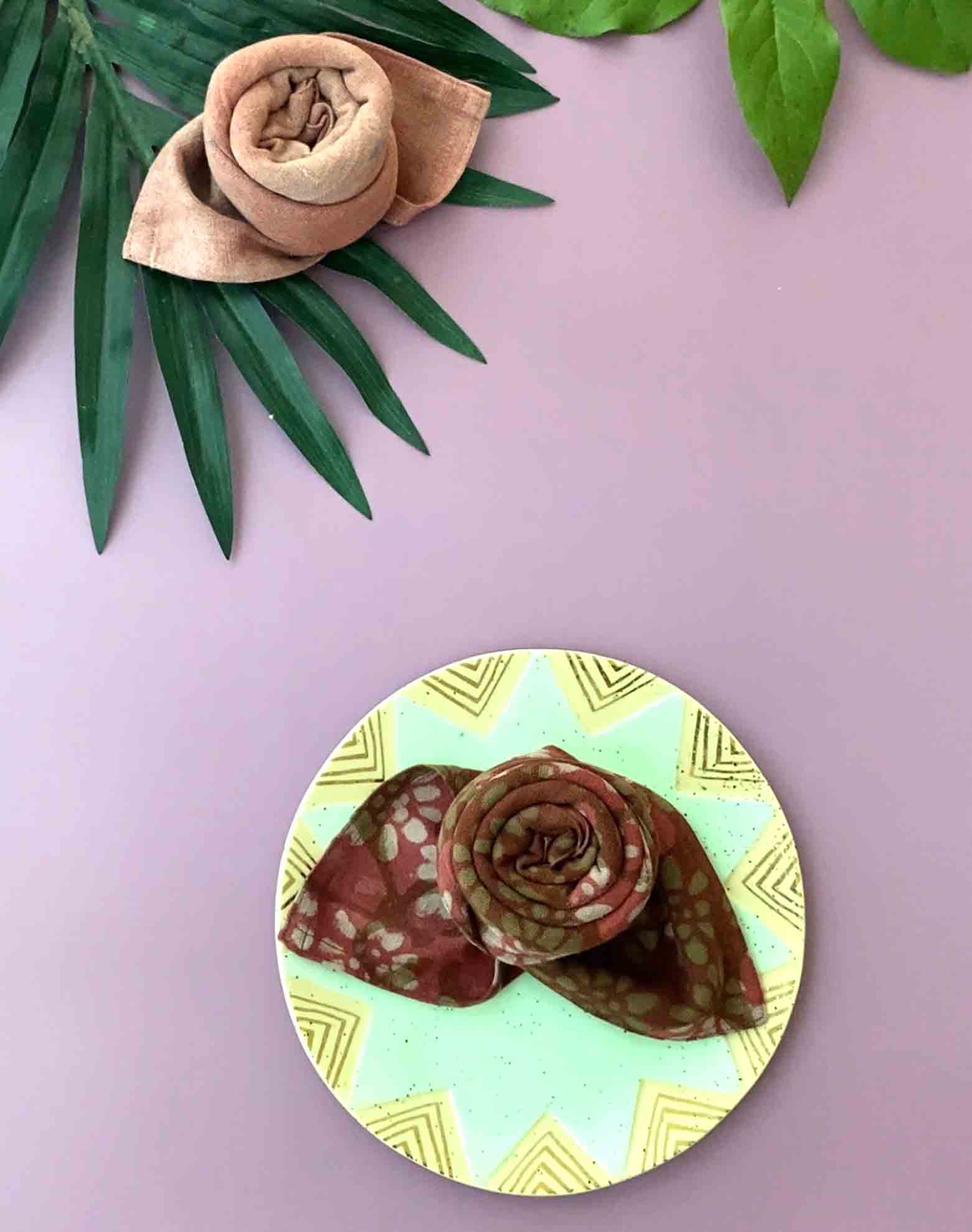 Fangirl
Transform any regular tablescape by folding your napkin accordion style! Then cinch it at the bottom with a napkin ring or gem.A refreshing napkin folding idea you might want to try next Thanksgiving, it literally screams turkey!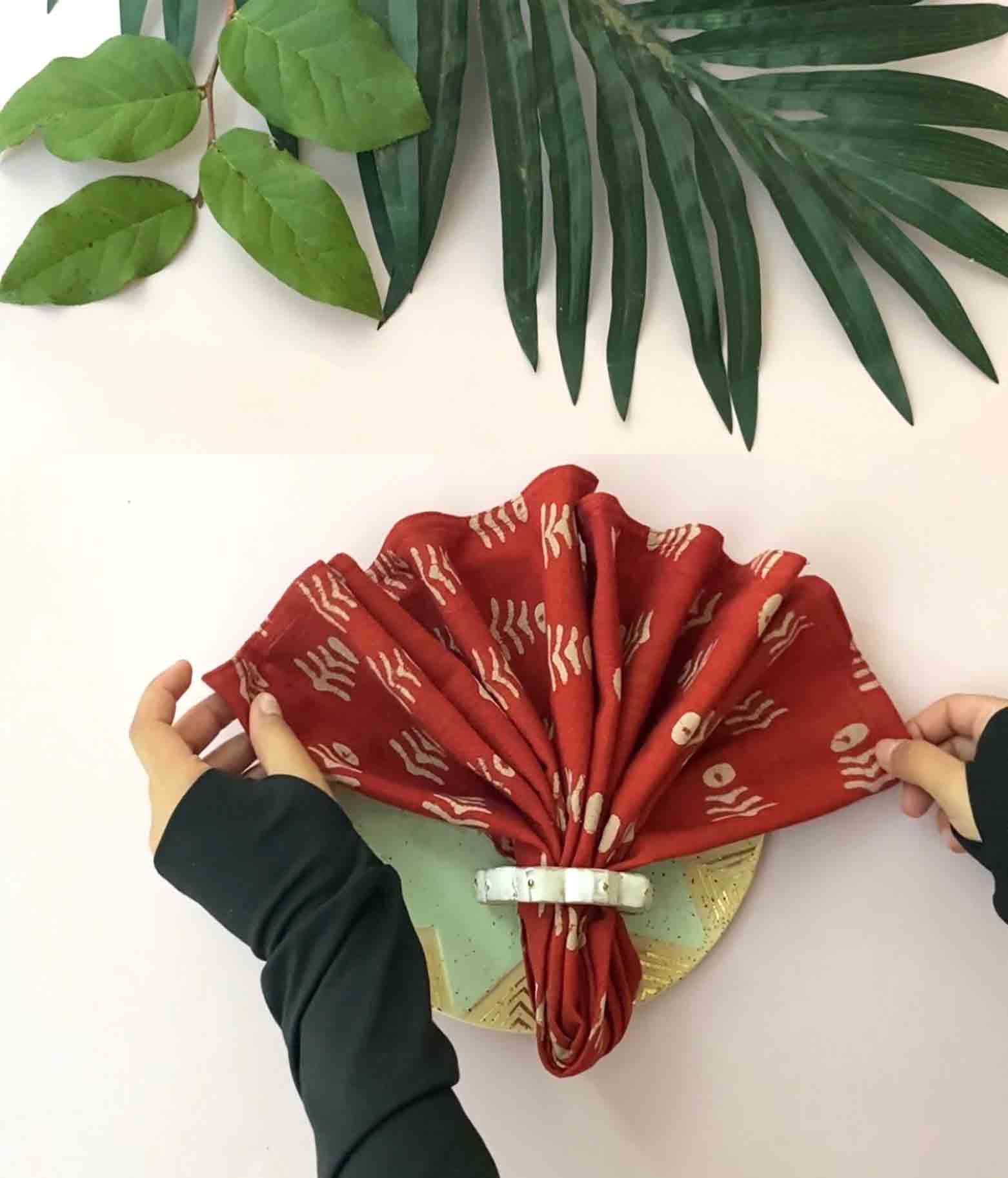 Pro tip: Iron the napkins to create folds that will hold its shape.
Jazz things up with add-ons
Consider spicing up your napkin with add-ons like cute utensils, block print tablecloths, napkin rings, and colorful ribbons. If you're planning a party and looking to set up eco-friendly decor, adding dried flowers or greenery to each folded napkin can be an ingenious way to create sustainable dining experiences for your guests.
What's more, you can achieve minimalist table decor with our eco-friendly napkins made with beautiful block prints!
Follow us on Instagram to find more inspiring decor ideas that will leave your guests stunned.