We are thankful to be doing what we love and loving what we do. Thank you all of you who have supported us through this journey to realize our dream :)
Thank you sale:
COUPON CODES (use at checkout):
THANKYOU10OFF | THANKYOU15OFF | THANKYOU20OFF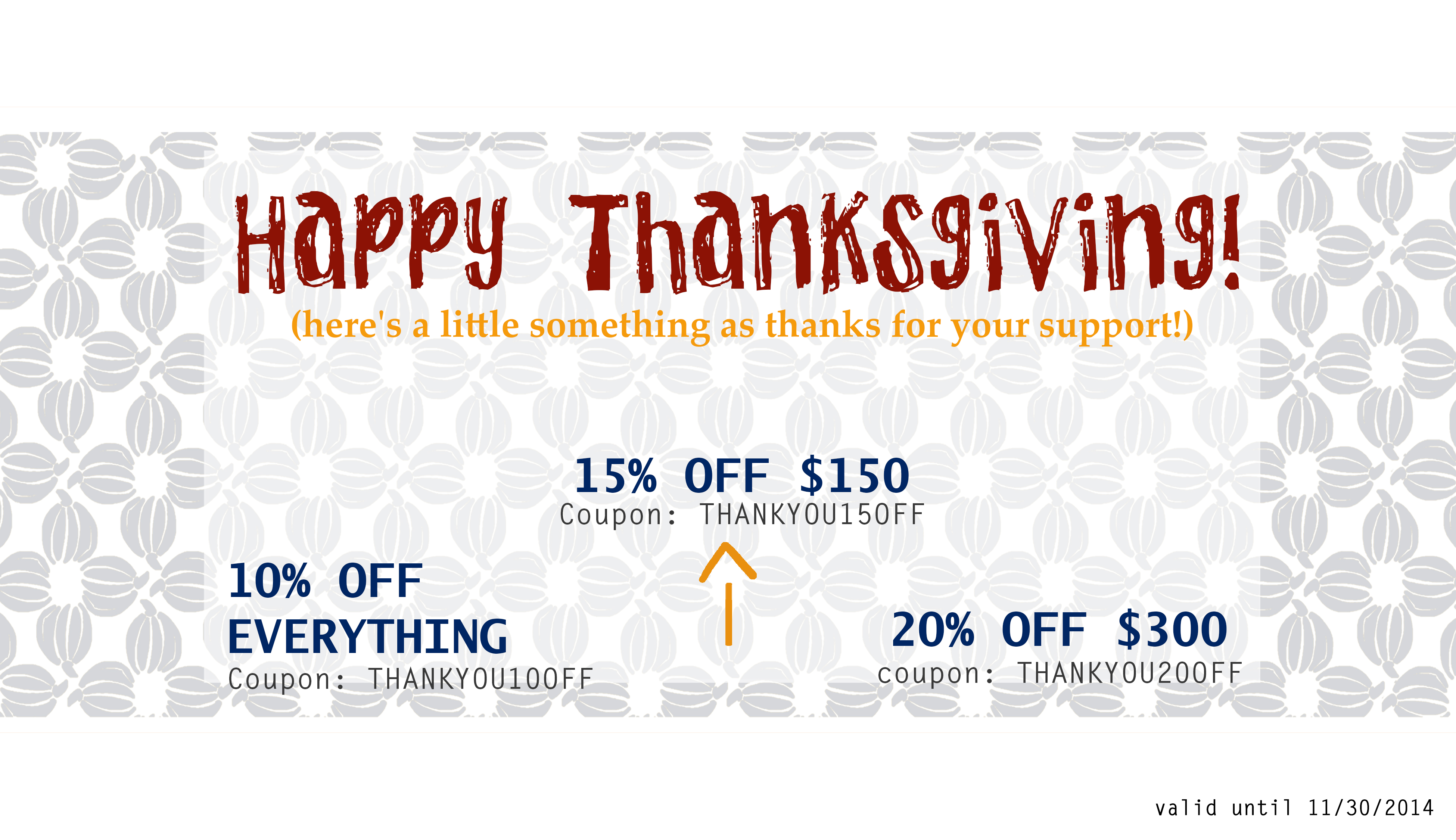 ** And Support small businesses on Small Business Day! **
* 30% OFF Discount taken off in your cart.
* You can apply the coupons on top of the 30% OFF Bags!